Within a week of returning home from our September trip to Montana's Pioneer Mountains, we made the last minute decision to pack the RV and head to our favorite streams for some early fall trout fishing. By late September and early October, weather can be a real crap shoot in the Inland Northwest. We looked ahead and saw stunning weather over the next week followed by a big cool down. Combine the perfect weather with a contractor delay on our home renovations and a flexible boss who let me rearrange my work schedule and a day later we were repacked on the road.
Early fall has always been our favorite season for fly fishing in the Northwest. Visitation to the forests thins, fall colors start popping, and the fish become much more aggressive as they prepare for winter. It is also a great time of year for watching bald eagles. The majestic birds feast on kokanee salmon that return to their home waters to spawn.
We got lucky and scored one of the best primitive campsites along our favorite river. We had no neighbors in sight and we were within hiking distance of most of Jason's favorite fishing holes. We spent one day shuttling from hole to hole in the truck, but spent every other day hiking miles up roadless streams in search of new holes.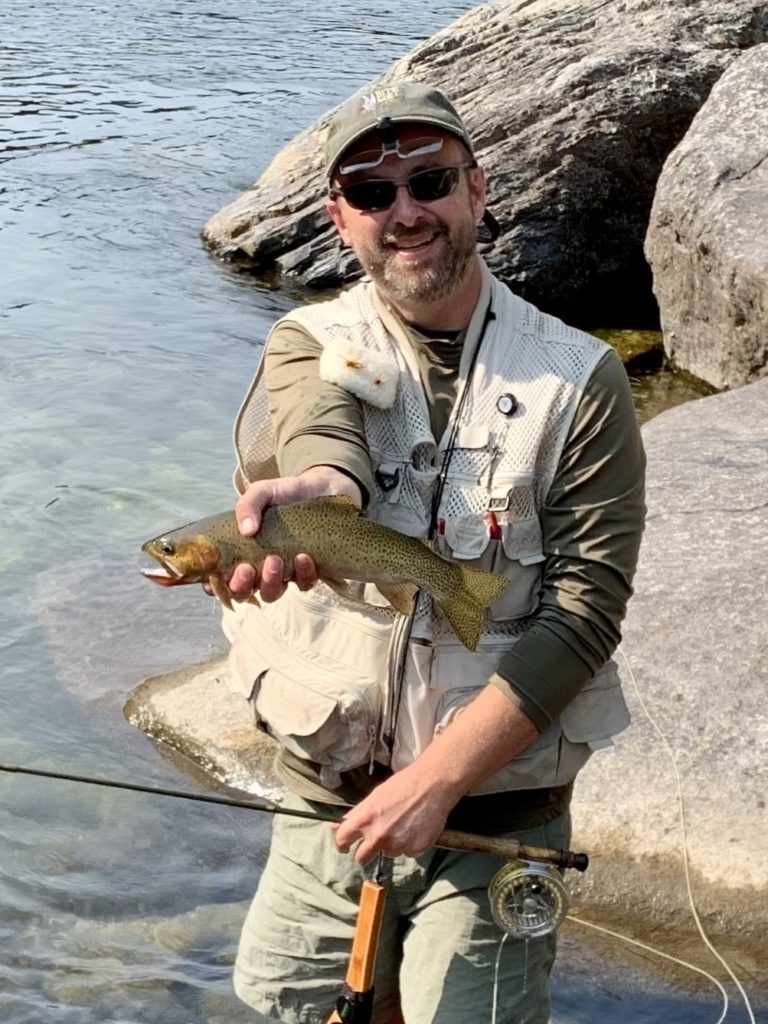 The highlight of our trip (besides the prime camp site, perfect weather, and great fishing) was the black bear we had hanging around camp most evenings. He was completely non-aggressive; however, he was very food motivated as he prepared for hibernation. The real excitement came at 3:30 a.m. our final morning. I was awoken by the sound of crinkling plastic just outside my side of the RV. At first I thought he was getting into our cooler, but I quickly realized it was the sound of our case of plastic water bottles being dragged across camp. We found what was left of the water the following morning. Yogi had cracked open 7 bottles of water before apparently deciding it wasn't the sweet treat he was seeking. We don't have a lot of bear encounters despite our frequent travels in bear country, but this certainly reinforced the good habits that we've adopted over the years. Don't leave food or garbage outside when traveling in bear country!
The Adventure Continues
Join us for our next post as we continue our fall adventures close to home. And don't forget to check out our Amazon RV and Adventure Gear recommendations accessed via links at the top of our home page. We only post products that we use and that meet the Evans Outdoor Adventures seal of approval. By accessing Amazon through our links and making any purchase, you get Amazon's every day low pricing and they share a little with us. This helps us maintain Evans Outdoor Adventures and is much appreciated!