Short and easy springtime hike along the Palouse River
Distance: 5.5 miles
Type: out and back
Difficulty: easy
Best season: spring (accessible most of the year) but beware of ticks
The Palouse River Trail on the outskirts of Colfax, Washington is a lovely springtime hike. In April and May, wildflowers are in bloom while the grasses are lush and green. The trail parallels the Palouse River for its entire length and offers fine wildlife viewing opportunities.
This trail is accessible to hikers all year except during heavy snow periods (then it would make a nice snowshoe route). The short distance, lack of hills, and easy-to-follow trail makes this a great family hike.
The trail begins at a gate and follows an old railroad bed for its length.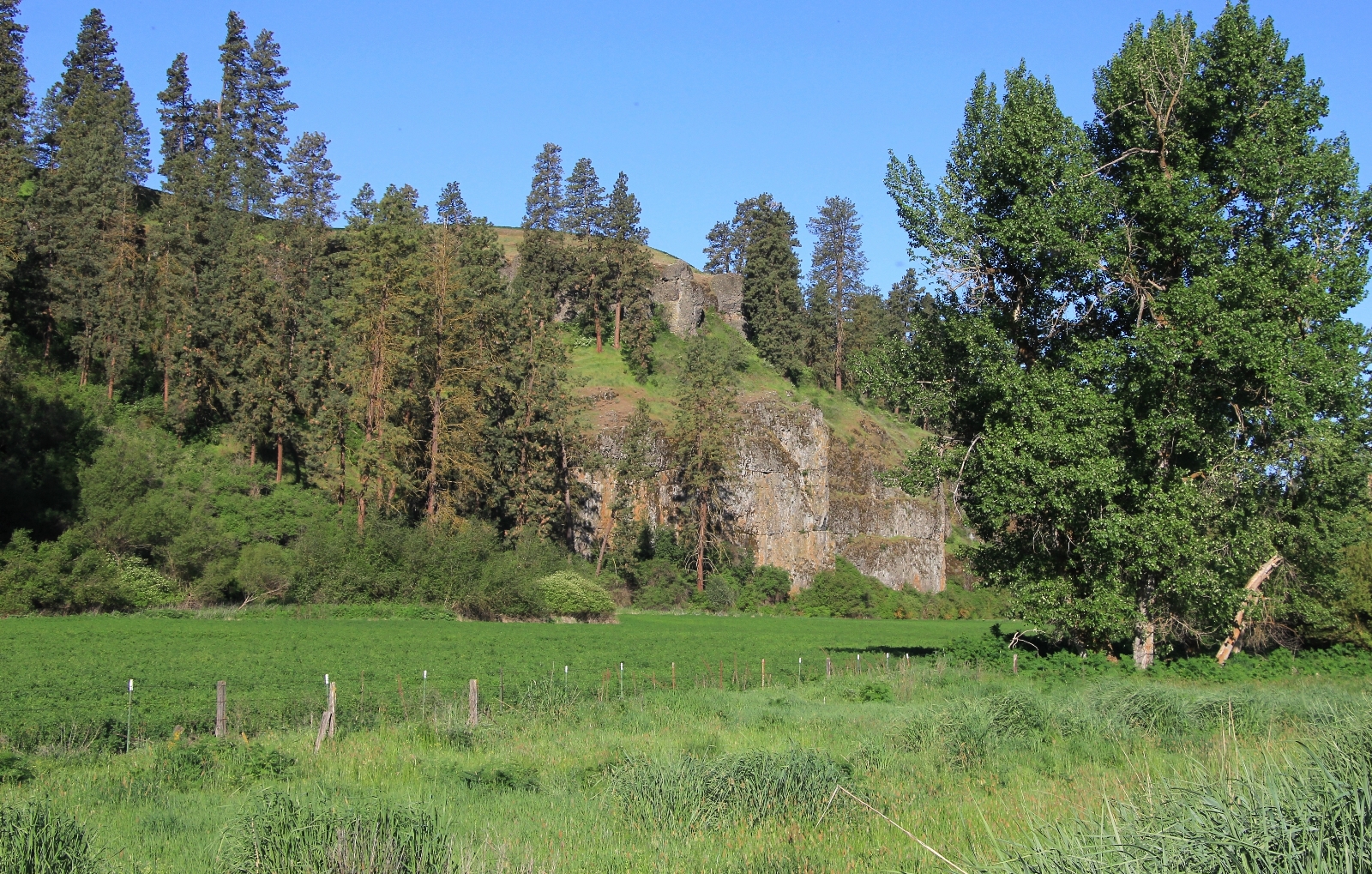 A short distance down the trail there is a second gate to pass through.
My favorite spots along the trail is at a large rock fin rising high above the trail.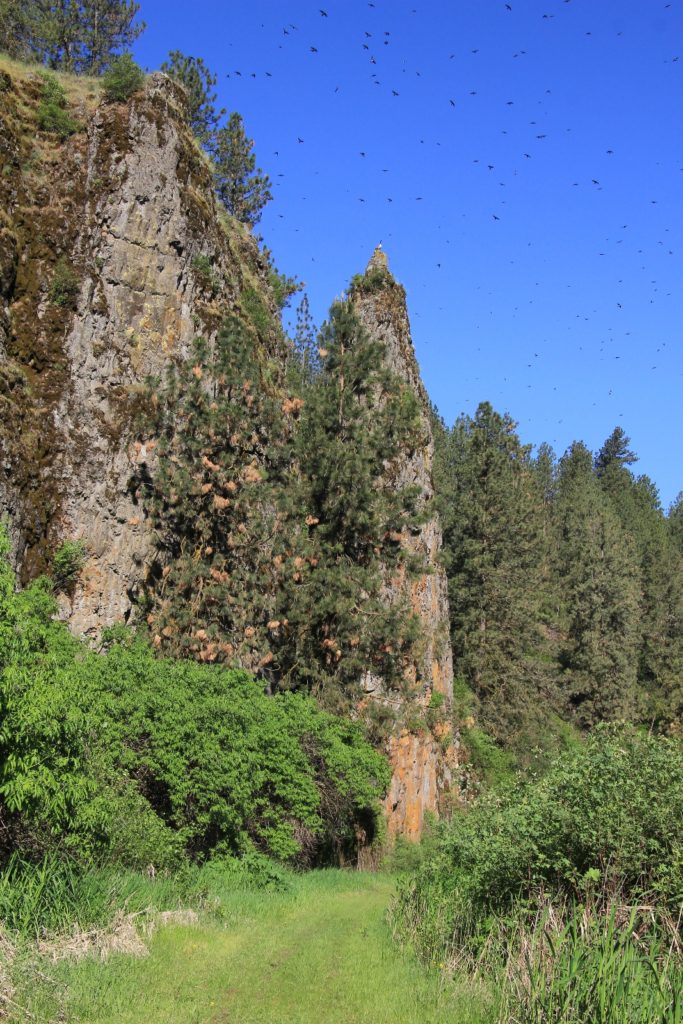 At the fin, we were entertained by a Canadian goose who thought he was king of the mountain while hundreds of swallows swarmed above his head.
The trail fades away after passing a railroad tunnel across the river.
On our return hike, we encountered a large bull snake stretch across the old road. It seems we weren't the only one enjoying the warm spring day.
Directions to trailhead (N46°53.5982′ W117°23.4833′, elevation 1.958′): From downtown Colfax, Washington, head west on SR-26 toward Seattle. Almost immediately after crossing the Palouse River, take a gentle right onto Riverview Way. This road goes a short distance and then turns into W River Drive. At the T in the road, turn right and immediately turn left. This is a light industrial area and you will see some large tanks here. Early in the season, you'll want to park here and hike the first section of road which can be very deep mud. If the road is dry, you can drive right up to the gate.