Our good friends Larry and Shermane were world class tour guides for us on our trip to Sedona in March.  We now had the good fortune to return the favor.  We met them in the Columbia River Gorge east of Portland, Oregon to show them some of our favorite waterfalls.  Best of all, we were joined by their dog Sosi who is by far the coolest poodle I've ever met.  She is absolutely fearless and the best hiking companion.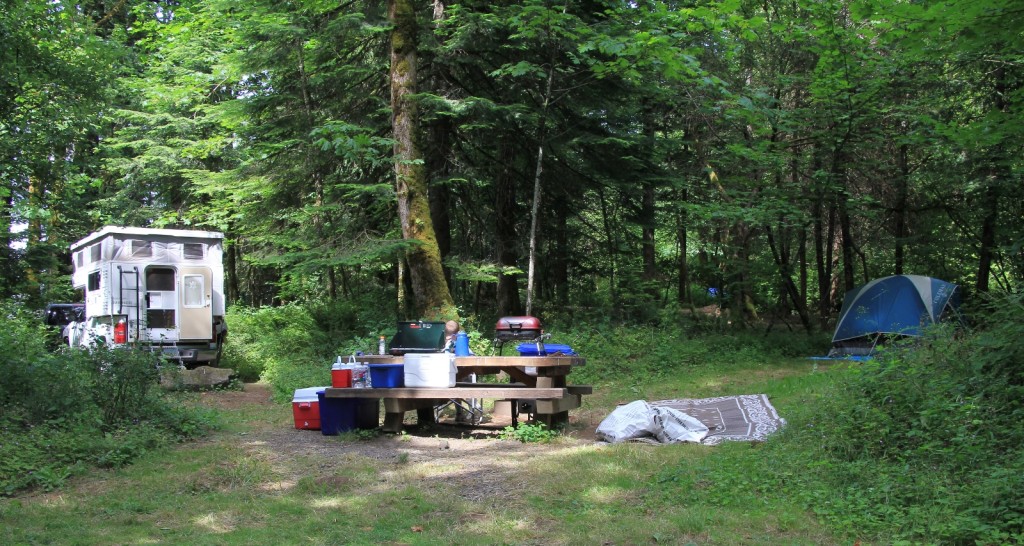 Saturday we took Larry and Shermane on two hikes.  First up was the 4.5 mile lollipop hike that visits Horsetail, Ponytail, Oneonta, and Triple Falls.  It was a beautiful June Saturday and it seemed as though all of Portland was hiking The Gorge.  There were too many people fluttering around the falls to get great photos, so I made myself content with some nice memory shots.
Next up was a short but sweet 1.8 mile out and back hike to Wahclella Falls (we ended up adding another 1/2 mile or so since the trailhead parking lot was full.  Overflow parking can be found at Bonneville Dam).  This little beauty had been on my bucket list for a while.  She did not disappoint, but the crowds did.  Again I had to settle for memory shots due to the number of people around the falls.  I'll go back to this one early some morning for some long shutter shots – put her back on my bucket list.
Sunday was another two trail day.  First up was a Y hike that takes you to two beautiful falls along McCord Creek.  First we took the left branch of the trail which drops you down to the base of Elowah Falls, one of my all time favorites.  Shermane's opinion was that the falls were as beautiful as any they had seen during their visits to Hawaii.
Back up on the main trail, we made the climb to Upper McCord Falls.  I like this section of trail best for the exposed sections and the views of the Columbia River Gorge.
Next we headed for the charming community of Cascade Locks where Bridge of the Gods crosses the Columbia River.  Here we hit a segment of the Pacific Crest Trail for a 4.4 mile out and back hike to Dry Creek Falls.  I don't know who named this hidden gem, but the name certainly doesn't do it justice.  Along with Elowah, it is one of my favorites.
On our drive home we stopped at the Starvation Creek Rest Area to see four more waterfalls that had been on my bucket list.  The short 2.2 mile takes you to Starvation Creek, Cabin, Hole-in-the-Wall, and Lancaster Falls.