Hike to two mountain lakes along the Montana-Idaho divide.
Distance: 7.0 miles round trip
Type: out and back
Difficulty: moderate with 1,000′ elevation gain
Best season: summer and early fall
We had planned a four day backpacking trip in Western Montana with Jason's brother Chris and his son Max for the 4th of July. Plans changed at the last minute when Jason ended up having to work Friday. He was still off Thursday for the holiday and the weather looked perfect, so we grabbed our day packs and headed for Lookout Pass along the Idaho-Montana border to hike Upper and Lower St. Regis Lakes.
The lakes are located one ridge to the east of Stevens Lakes, a great hike which we had done the previous year. Views along this trail were better than Stevens since it was more open, but the lakes themselves were not as scenic. Still, both lakes were pretty and worthy destinations.
The trail followed an old road bed for the first 1.5 miles or so. After that it turned into narrow, single track trail. The trail was in good condition and was a lot of fun to hike. There were several stream crossings, all of which required getting wet feet except one. The water was never more than a few inches above our ankles and the cool water felt great on the warm summer day.
The elevation gain was only 1,000' with the first ¾ of the hike being a gradual incline followed by a 500' ascent over nicely graded switchbacks for the last 0.5 mile. We visited both the upper and lower lakes. We passed a couple small patches of snow lingering on the trail to the upper lake.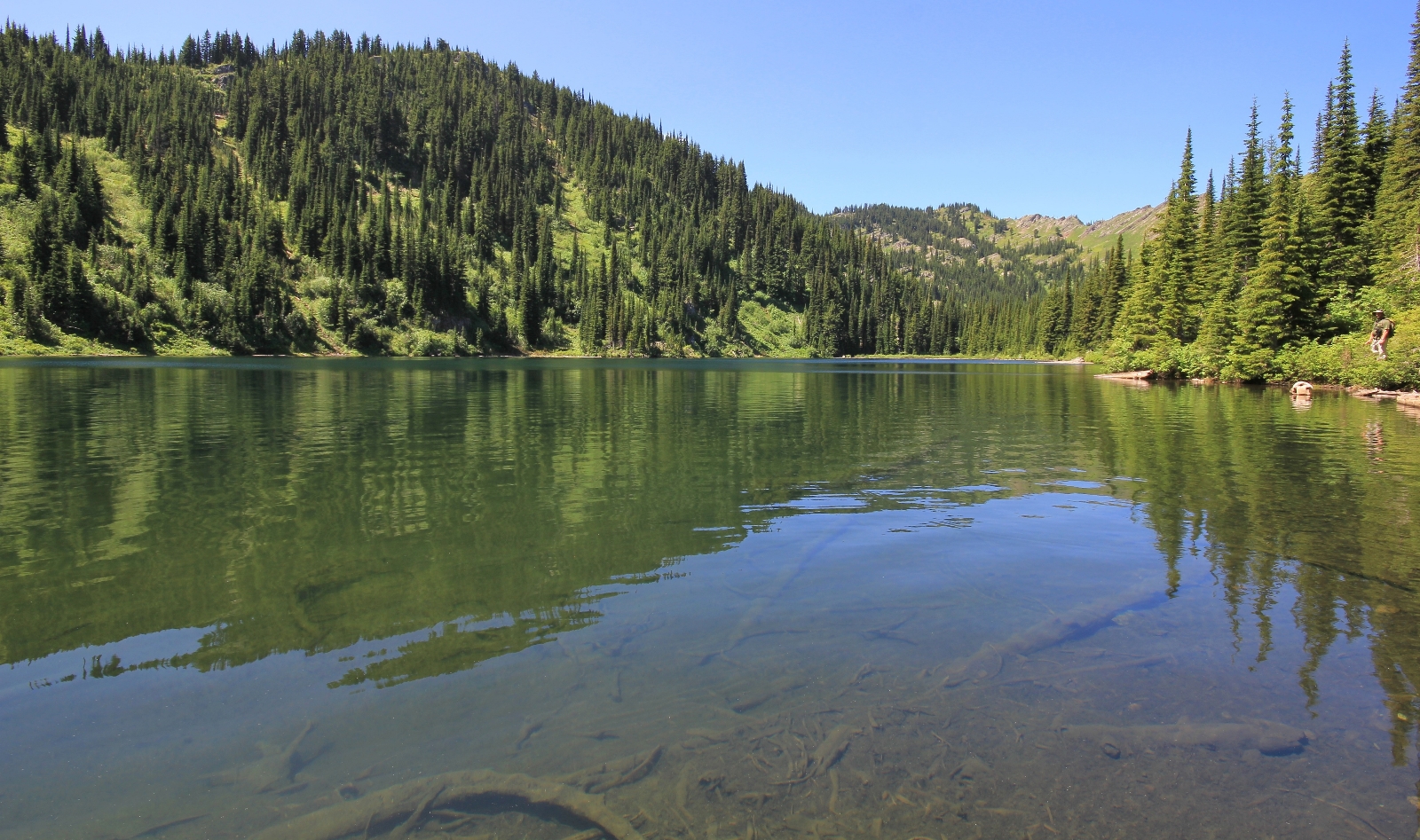 Generally speaking this was a relatively quiet trail for a holiday. We met two different groups of three guys at the lake- one was a group of friendly backpackers who we chatted with for a while. The other was a group of fisherman who were pulling out foot long brookies. We met one motorcycle rider on the trail on the way in (on the old rough road portion of the trail) and one family hiking in on our way out.
Directions to trailhead: From I-90 along the Idaho-Montana border, take the Lookout Pass exit and travel 1.0 mile south on road 7896 to where the road begins to loop. Park alongside the road here if you can safely do so. The trail begins to the right on a spur road.