After a winter spent working on a long list of house renovation projects, we are finally back on the road! We left home in early March for a 7 week, 2,500 mile adventure to Southeast Utah, one of our favorite spring destinations. There's nothing better than some fun in the desert sun after a long and gloomy winter.
Shakedown Trip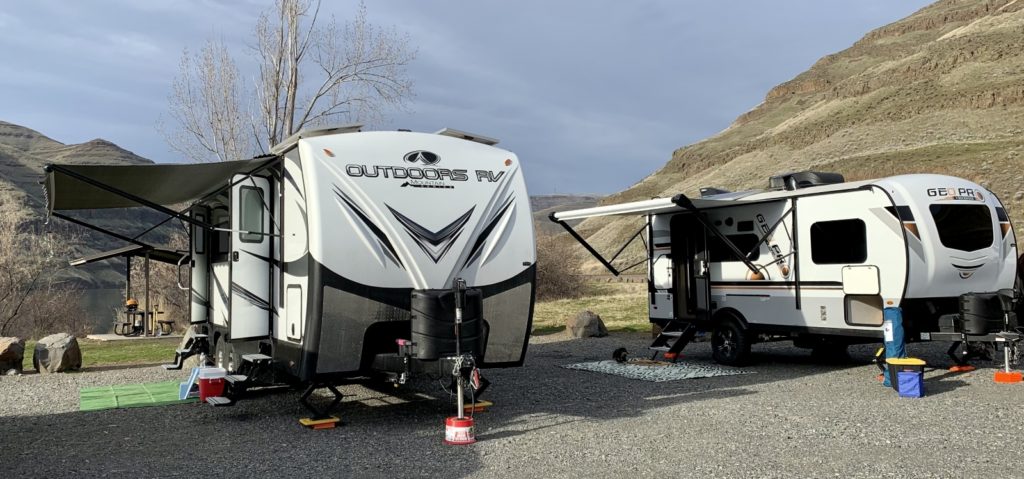 Before heading out on a big adventure so far away from home, we were anxious to test all our RV's systems after a winter of inactivity. Lucky for us, our good friends John and Chanel had just purchased their first RV a month earlier. They were anxious to take their new toy out on its inaugural voyage and we were happy to show them the RV ropes. We spent a cold and wet first weekend of March with them on the Snake River in Southeastern Washington. We had a great time with friends and we were able to confirm all our systems were a 'go for launch'.
Day One: Home to Farewell Bend
After delaying our Utah departure date by two days to avoid snow storms in Nevada, we finally hit the road on a beautiful early March morning.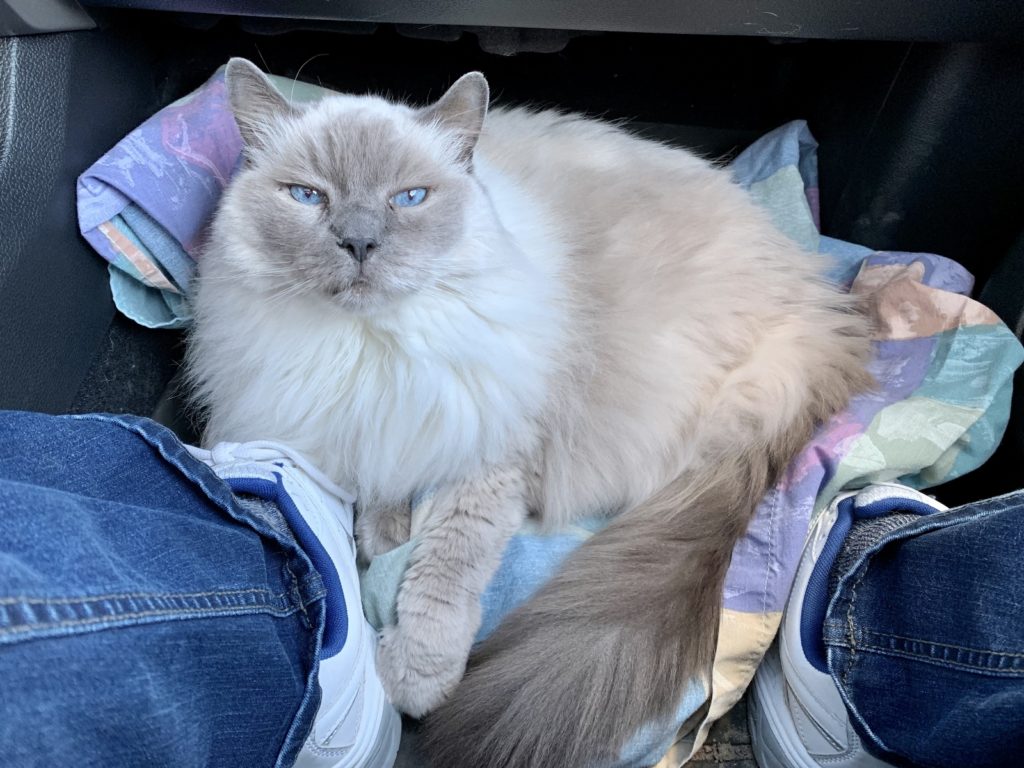 Our day one travels took us from the farmlands of Southeast Washington, up and over snowy mountain passes in Northeast Oregon, and down to the shores of Brownlee Reservoir on the Snake River. We had a lovely stay at Farewell Bend State Recreation Area where Oregon Trail emigrants rested after following the Snake River for 330 miles. For more information on this fine Oregon State Park facility, click here to view our park review.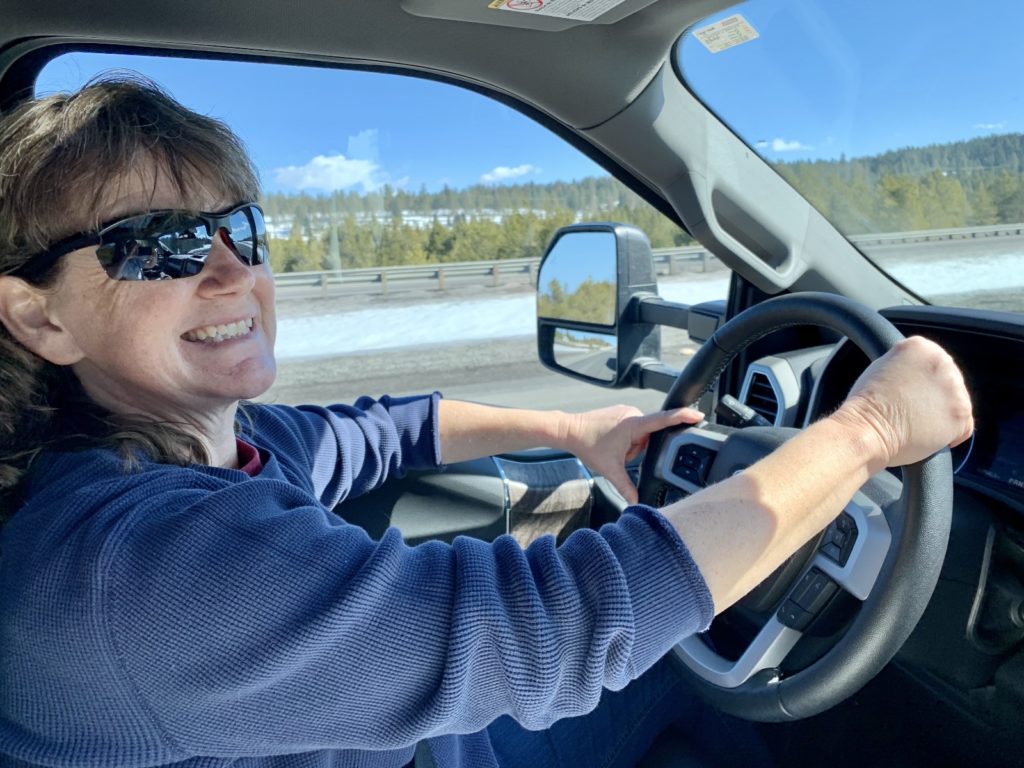 Day Two: Farewell Bend to Winnemucca
Day two was another beautiful day on the road. Our travels took us from Farewell Bend through a brief sliver of Idaho before returning us to the remote reaches of Southeast Oregon and Northern Nevada. We had long stretches of lonely roads with snow covered mountains in the distance. We ended the day at New Frontier RV Park in Winnemucca, Nevada. We stayed here back in September 2019 and enjoyed their spacious pull-thru sites with full hookups and very reasonable rates. Winnemucca in early March ain't for sissies! Temperatures dropped to 18 degrees that night—a temperature that ties our coldest RVing night and we are hoping will be the low for this trip!
Day Three: Winnemucca to Sacramento Pass
Day three was another gorgeous travel day as we worked our way across seemingly countless miles of lonely Nevada highway surrounded by snow covered mountain. Each time we travel through Nevada, we find ourselves loving it more and more. Most people find the Nevada landscape stark and barren, but we've found tremendous tranquility and beauty there.
That morning the news was full of reports that a big snow storm would be hitting much of Utah including up to a foot on the pass we needed to cross. We spent many years commuting in snow and blizzard conditions. We are certainly capable of driving in poor conditions, but we see no reason for us to do that anymore! We are in no hurry. We have no schedule to keep. And so we stopped at Sacramento Pass north of Great Basin National Park for two nights. The layover day would provide us with an opportunity to stretch our legs after three days of driving and provide time for the Utah road conditions to improve.
We pulled into the Sacramento Pass BLM Campground on Saturday afternoon and found a light layer of snow on the ground. It was mostly cloudy and boy did it look cold and miserable sitting there at 6,700′ elevation. But we had our choice of campsites (only ones crazy enough?) and the surroundings were stunning. By the time we had the RV set up and were settling in, the sun came out and we found ourselves surrounded by a beautiful winter wonderland. We took a quick hike behind camp and satisfied ourselves that we'd have a lovely layover day the following day.
Day Four: Exploring Sacramento Pass Area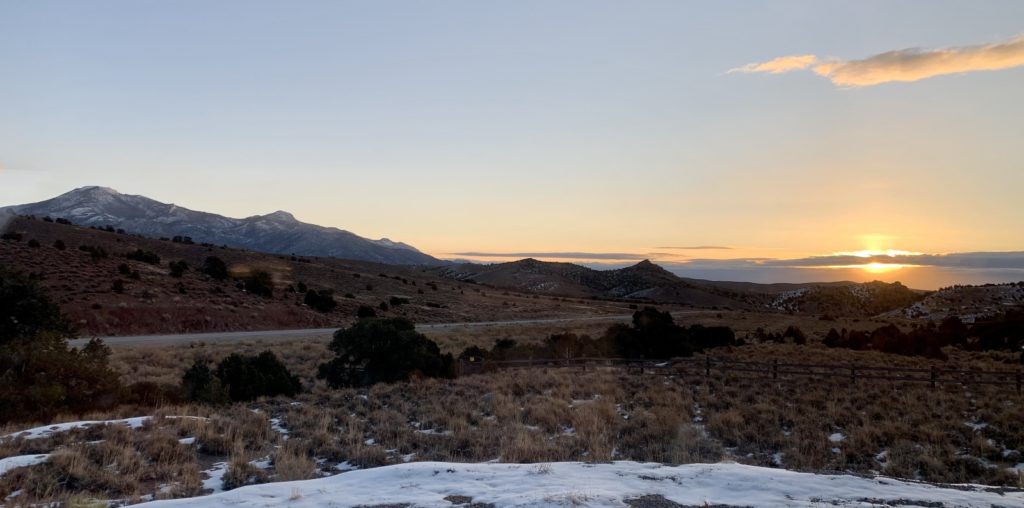 Sunday morning we awoke to 23 degrees at Sacramento Pass. Chilly, but an improvement over the previous night at Winnemucca and we were expecting a sunny day. We waited for temps to warm up a bit and then we explored some of the old Jeep roads behind camp. We didn't know where we were going, we just took each fork that appeared to climb to better views. Up and up we climbed to 7,400 feet. After a winter spent at 1,000 feet, the air felt thin and it was a great opportunity for us to acclimate to the higher elevations we'd be seeing on the Colorado Plateau. Our efforts paid off and we were rewarded with spectacular 360 degrees views of the snow covered mountain peaks around us, including Wheeler Peak (13,064 feet) to the south in Great Basin National Park. At 13,064 feet, it is the second highest peak in Nevada.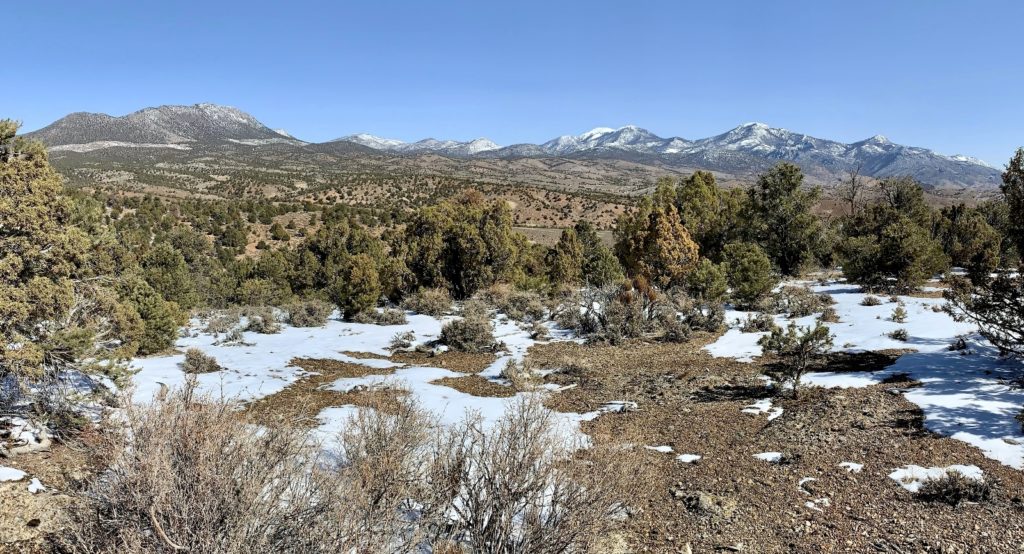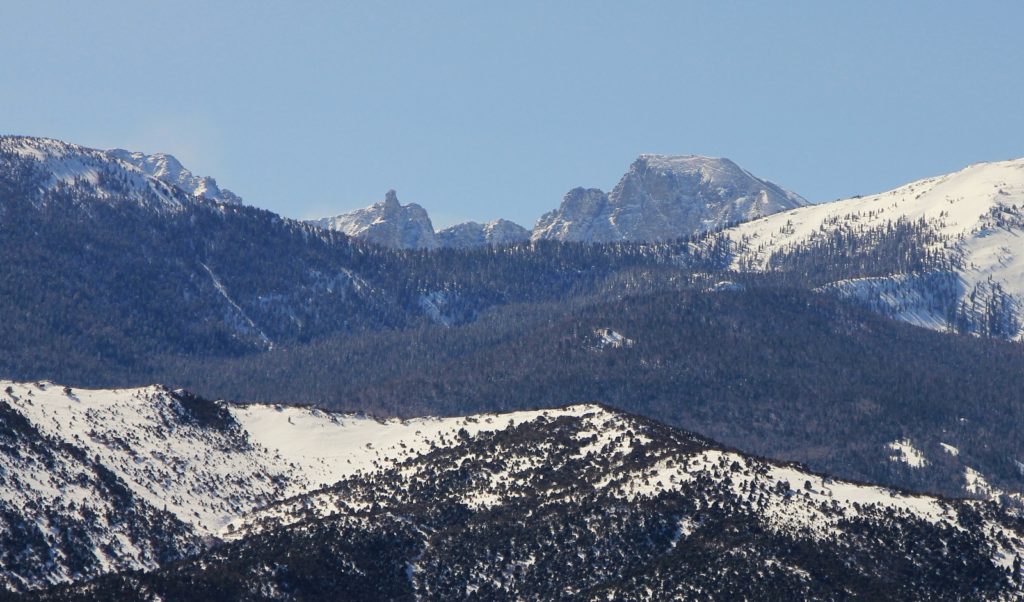 Sacramento Pass BLM Campground
Sacramento Pass Campground is located 40 miles east of Ely, Nevada along the "Loneliest Road in America" (US 50). There are a total of 10 sites spread between a lower and upper level. Each site offers a covered picnic table, fire ring, and grill. Pit toilets and trash cans are provided, but there is no water, electric, or dump available. Cell and internet service is minimal and unreliable. There is a 14 day stay limit. This campground is FREE!
From the BLM's website: Sacramento Pass Recreation Area is centrally located on the crest of the Snake Range with Weaver Creek basin and Great Basin National Park for a backdrop. A network of two-track roads allows hikers, bicyclists, horseback riders and OHV enthusiasts a chance to explore some beautiful country and see some historic mining ruins. Across the highway to the north Blackhorse Mining District, a ghost town still has remains to explore. To the west, the Historic Osceola Town Site, still an active mining community, has unique mining equipment present. Things to note: 3 trail loops (closed to motorized use) of various lengths: 6.5 miles total meander through the unique quartzite rock formations. There is one equestrian signed trail: 6 miles one way that extends into Weaver Creek basin and into the National Park, the trail is open to all uses. At the lower campground there is a small pond for fishing. This pond is stocked with trout from the nearby Spring Creek Fish Hatchery.
Responsible Recreating
As the COVID pandemic continues, we urge everyone to recreate responsibly, both for your safety and the safety of others. That includes wearing a mask in public areas as well as maintaining adequate social distancing. Some of the great advantages to RV travel is that you stay in your own bed every night, have access to your own private restroom, and can cook all your own meals. We prefer to be out in nature away from people, so we've had to do very little to adapt our travel style. Also, please always remember to respect our public lands. We all have a responsibility to maintain and preserve our natural spaces.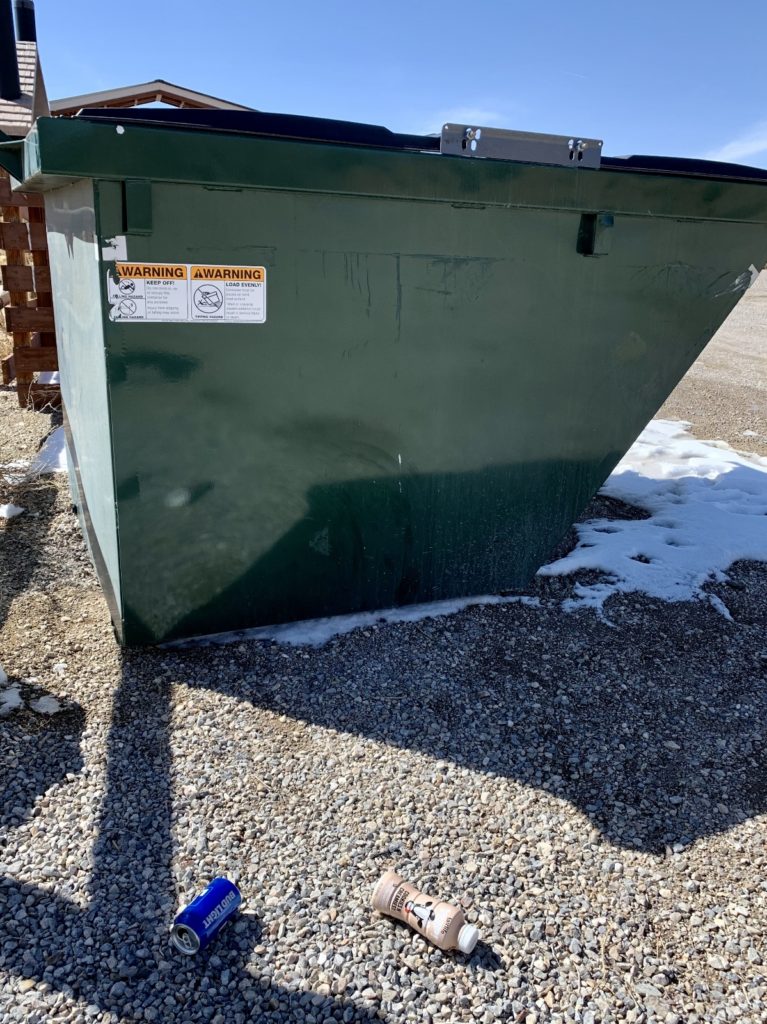 Related Posts
The Adventure Continues!
Join us for our next post as we arrive in Moab, Utah for some great red rock hiking. And don't forget to check out our Amazon RV and Adventure Gear recommendations accessed via links at the top of our home page. We only post products that we use and that meet the Evans Outdoor Adventures seal of approval. By accessing Amazon through our site and making any purchase, you get Amazon's every day low pricing and they share a little with us. This helps us maintain Evans Outdoor Adventures and is much appreciated!