July 29 – August 11, 2019
We've been trying to scratch some local bucket list backpacks off the list this year. After our overnight to Oregon's stunning Ice Lake, we set our sights on Idaho's Seven Devils in the Hells Canyon Wilderness. Click here to read about our adventure into that rugged and remote destination at the roof of North America's deepest river gorge.
Huckleberry Picking with Family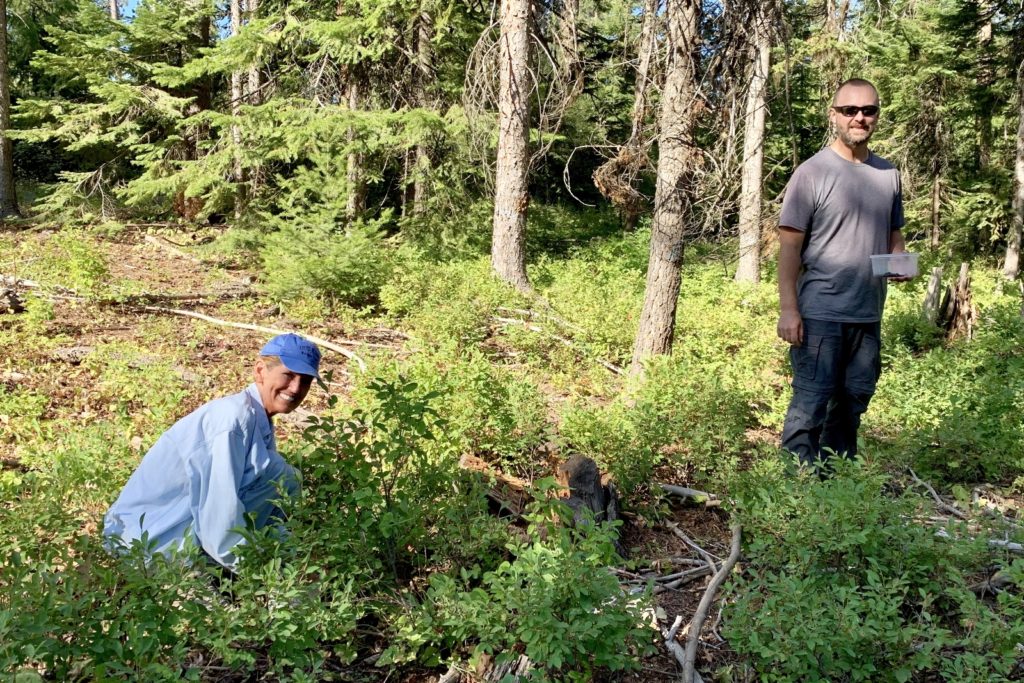 Late July through mid-September means peak huckleberry season in the Inland Northwest. Our local Blue Mountains in SE Washington generally peak the end of July or first of August. On the first Saturday of August, we headed out with my parents and found plentiful, perfectly ripe berries just inside the forest boundary. Huckleberry picking is tedious, back-breaking work. It feels like you pick FOREVER and only have a few cups worth (Blue Mountain huckleberries are small compared to most other Inland Northwest locations), but its a great way to escape the heat in town. We managed just over two gallons—the equivalent of over $100 worth at local stands.
The huckleberry waffles I made for breakfast the next day were scrumptious and helped me forget my sore back and knees!
Too D@mn Hot!
As is typical of the first week of August, it was too hot for much of anything. We continued work on organization and projects for our upcoming extended RV travels including a shelf that Jason is building for the back of the Jeep. Painting isn't his gig, so I wasn't surprised when I found myself painting in the garage at 6 a.m. before it got too hot. Jason is waiting for a couple parts before he can complete the installation. I'll show you a photo once we're done, but it should be pretty nice.