June 17 – 30, 2019
Our favorite local backpacking destinations have been slow to open this year thanks to a late winter and cool spring. We've been taking advantage of the slow start by working on some RV projects and repairs. The projects have been fun and the repairs frustrating—mostly because consumers shouldn't have to deal with such issues in a new RV. Unfortunately, this is the sad reality for the RV consumer these days. I'll talk more about those projects and repairs in another post. If you want a good laugh and head shake, stay tuned for that post.
Oldest Friend & Favorite Family
In between the RV projects and repairs, we enjoyed a little time with family and friends. My oldest childhood friend came into town. Trish lives over 3,000 miles away now, so it is a special treat to get to see her. We also made a quick trip to Portland to see some of my favorite family members, my Aunt Sue and her family. It was so wonderful to see everyone. A special thanks to my cousin Dixie for taking such good care of us!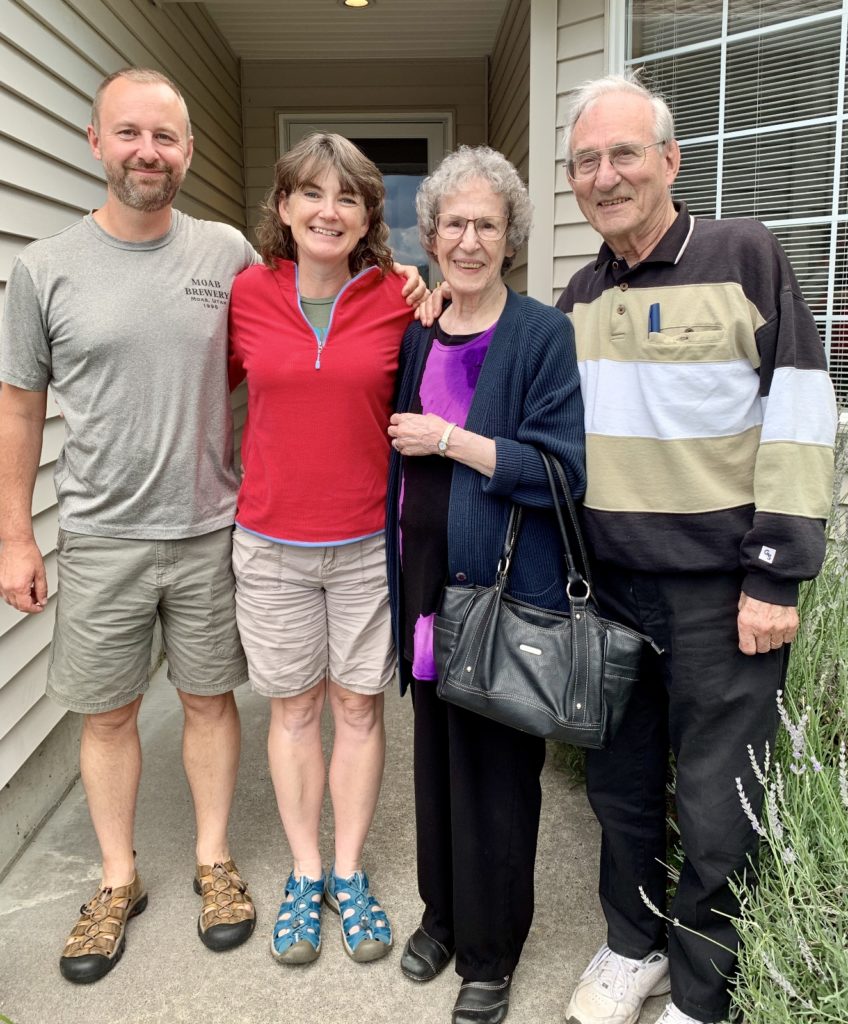 Latourell Falls
Our trip to Portland was a quick one—over one day and back the next. We did manage a short hike on the return trip home. Many of the waterfall trails along the Columbia River Gorge just east of Portland, Oregon remain closed from the 2017 Eagle Creek Fire. Lucky for us, the 2.4 mile loop trail to Lower and Upper Latourell Falls was open and was not damaged by the fire. This is one of the few waterfalls along the Historic Columbia River Highway that we had not yet seen and the short distance made it the perfect quick hike.
At 249′ high, Lower Latourell Falls is a stunning sight as it plunges over a lichen covered columnar basalt cliff. A 520′ climb through a lush green forest of moss covered cedar and Douglas fir takes hikers to Upper Latourell Falls which has a two tiered drop. While there were dozens of people at the lower falls, we only saw two other people on our hike to and from the upper falls.