Redrock canyons, a large natural bridge, and rock art await in this desert oasis
Distance: 19 miles
Type: car shuttle required
Difficulty: normally moderate hike made more difficult by recent flooding
Best season: spring and fall
Day two of our Escalante River backpack (click here for day one) began with stargazing and a cup of coffee at 5:30. Temperatures were in the mid-40s and it looked like it would be a clear day.
Starting down the trail at 8:00, our assumptions were that Death Hollow was just a short distance away (it was) and that conditions would get much easier after that (they didn't). We immediately picked up where we had left off the previous day—struggling to find trail and easy river crossings.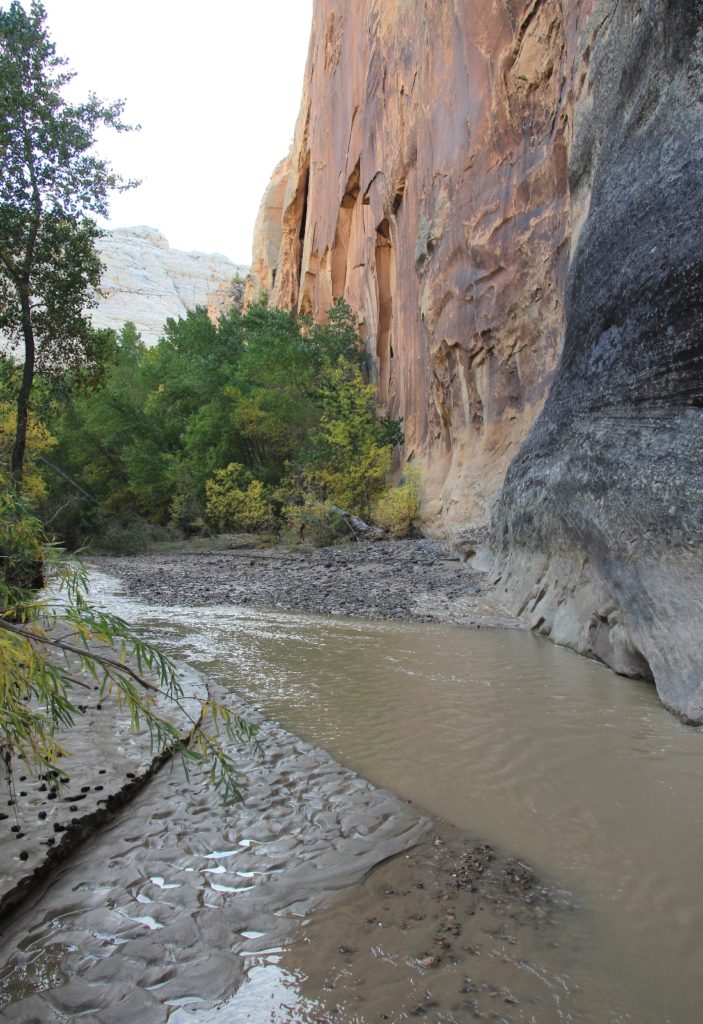 About 15 minutes after leaving camp, we came to Death Hollow. There were nice campsites on both sides of the river and the water coming out of Death Hollow looked much clearer. I wished we had time to adventure up the side canyon, but we needed to arrive at the trailhead by about 2:00 and it was clear it would be another day of slow going.
Trail guides reported that the canyon would open up about a mile past Death Hollow and that the going would be easier on the benches after that. Even when the canyon did widen, the going was not significantly easier. We continued to struggle in the wake of the recent flood waters. We made frequent river crossings, climbed up and down steep river embankments, slid in a lot of mud, negotiate around flood debris, sank in quicksand and generally had to work harder than we had anticipated. Increasingly we were seeing large debris piles and places where tall grasses and reeds had been flattened from the flood force. The scenery was amazing, but we had to spend more time concentrating on route finding than scenery gawking.
We finally reached Sand Creek at noon, about five miles after leaving camp. Our mileage was a little long, but not nearly as bad as the previous day. Sand Creek, like Death Hollow, had clear water flowing and would have been great to filter from. According to hiking guides, there is also a very good spring just 0.1 mile up Sand Creek on the left hand side.
From Sand Creek, it was a short distance to Skyline Arch. Here, we stopped for some nice shots of the arch and the ruins under it. This is an unusual ruin in that it is located on the south side of the canyon and faces north.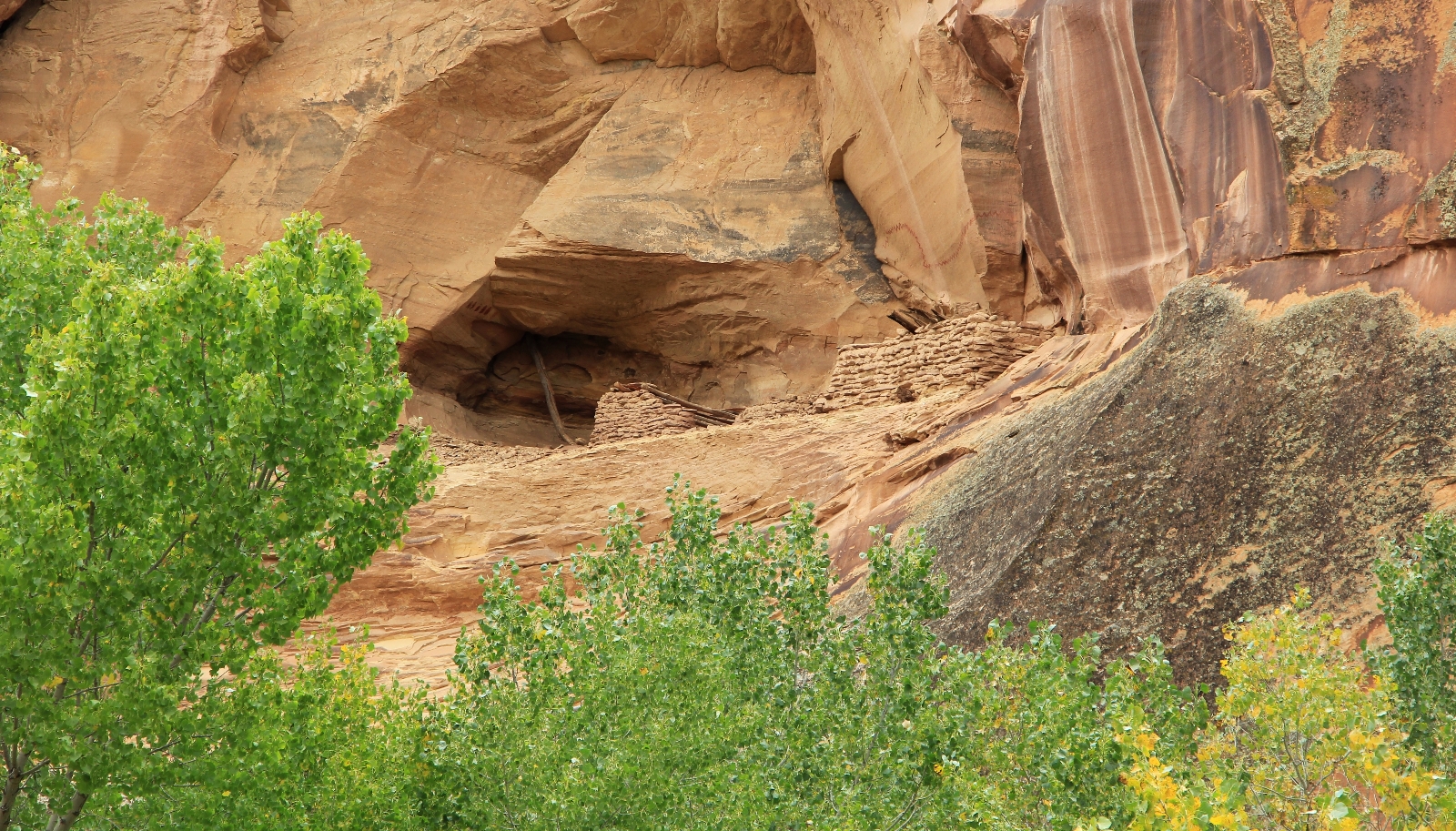 From Skyline, it was about another half mile to Escalante Natural Bridge. We thought we might see some people here since it was the weekend, but we had the bridge all to ourselves. From there it was a relatively easy hike the remaining 1.8 miles to the trailhead.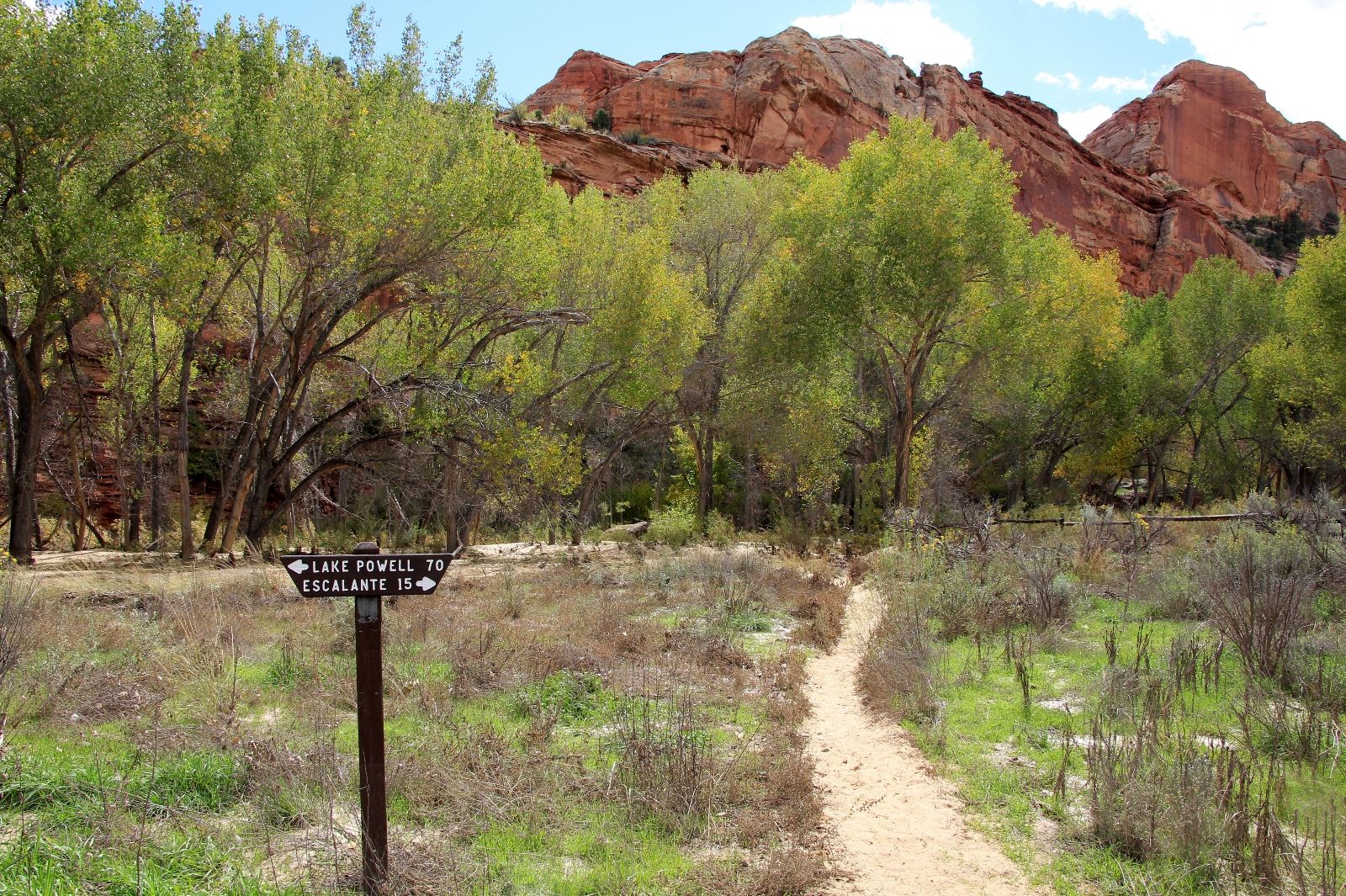 Back at the trailhead, we were all glad for a cold drink and dry shoes. What an adventure! We had expected about 14.5 miles, but hiked just shy of 19. We expected relatively easy going, but found difficult conditions. The stream was prone to areas of knee deep quick sand, side trails were wiped clean by flooding, benches that should have provided dry hiking were slick with mud, and filterable water was much scarcer than we had anticipated. But we found our way without getting lost and without anyone getting hurt beyond a few bruises and scrapes. We worked as a team to pull one another from the quick sand and off our butts after sliding in mud. We found water just in time and had a gorgeous little campsite on a sandy bench above the river with waterfall views. The weather had been perfect with daytime temperatures were around 70 degrees and mild overnight temperatures in the 40s. The scenery and solitude? They were sublime.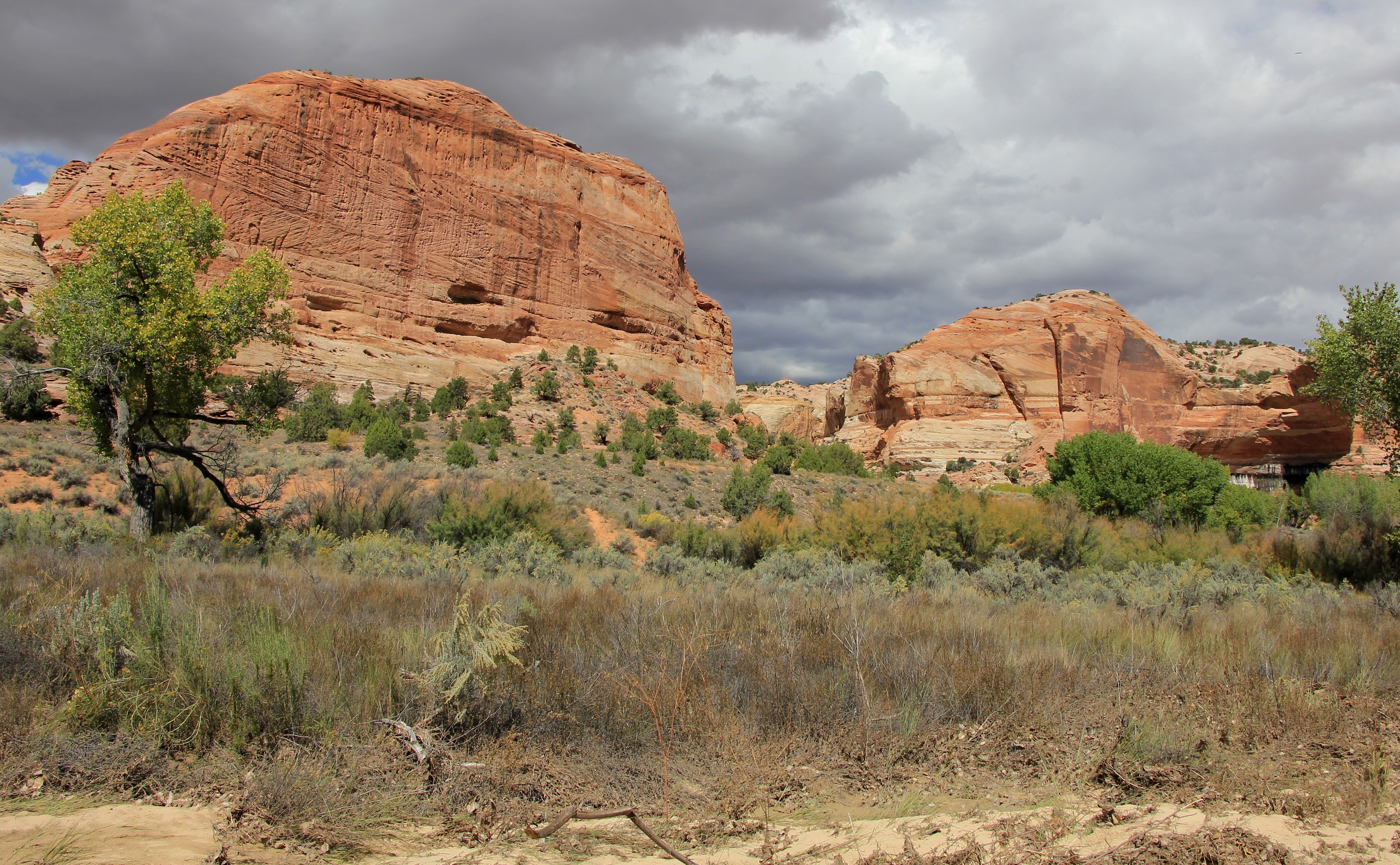 Directions to trailhead:
Escalante River Trailhead: travel 13.3 miles east from the town of Escalante on highway 12.
Escalante Town Trailhead: from Escalante (town), travel east of the high school 0.25 miles and turn north at the cemetery. Drive past the cemetery and follow this dirt road half a mile and take a left. The trailhead is located a quarter mile down this road.