Three day backpack into Utah's famed Coyote Gulch
Distance: 26.5 miles
Type: out and back
Difficulty: moderate (beware of poison ivy, especially near the springs in Coyote Gulch)
Best season: spring and fall
It had been another warm late September night in Coyote Gulch with pre-dawn temperatures around 60 degrees. It was pitch black when we awoke providing an excellent opportunity to star gaze as we drank our coffee. The previous day had been filled with beautiful sights beyond our imagination and I would have loved to spend more time, but another trail was calling. It was time to leave Coyote.
We left camp around 7:00 just as dawn was breaking. There wasn't any direct light down in the canyon, but navigation was easy. We quickly covered the two miles from camp to Hurricane Wash. I kept a close eye on the gps, but the junction was obvious and would have been hard to miss. As we turned up Hurricane, the sun was starting to hit the top of the canyon walls and we were getting some nice light.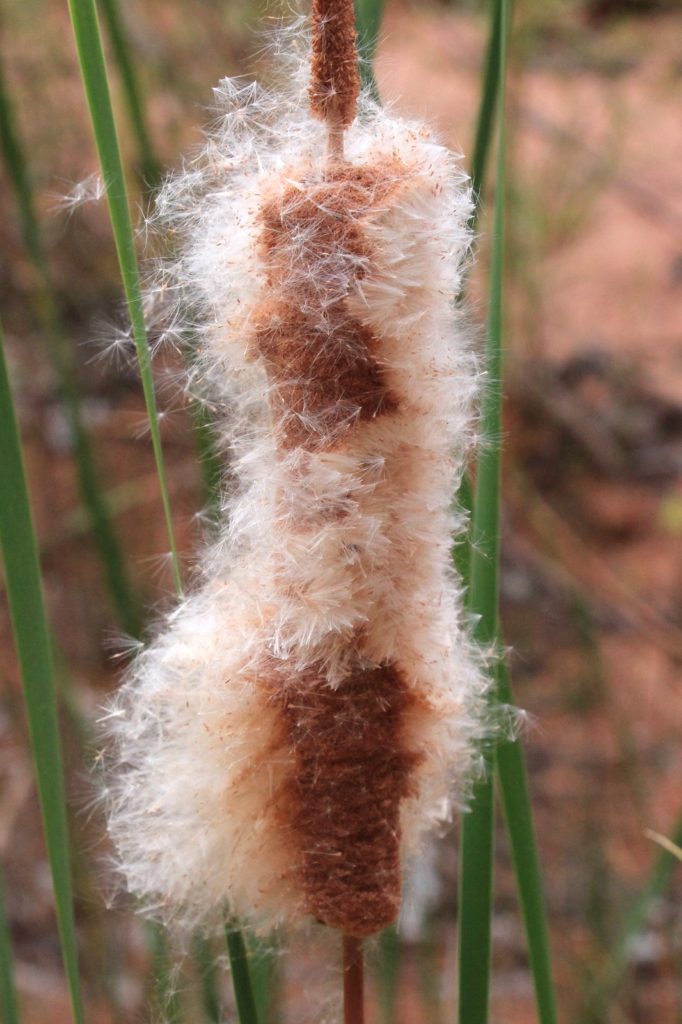 Navigating the lower stretches of Hurricane Wash was a little more challenging than on the way in. I'm not exactly sure why other than it felt like the foliage hid the trail a bit more. Still, it was easy going and it would be about impossible to get lost.
Our hike passed uneventfully until about a mile and a half from the trailhead. I was looking at the trail guide when I noticed colored squiggly lines in my vision—the beginning signs of a migraine. In all our years and miles of hiking, I'd never had a migraine on trail and wondered how long that streak could continue. I hadn't had a severe migraine for a while, but I couldn't be certain that trend would continue. I took some Excedrin and told Jason, "Let's beat feet." My migraines follow a predictable pattern, half an hour of vision disturbances, half an hour of no symptoms, then potentially debilitating headache for hours, days, or even a week plus. I knew I had an hour guaranteed pain free, but after that all bets were off. The vision disturbances were not as severe as others in the recent past and I was able to navigate through the rocky wash relatively easy. That last mile seemed to go for eternity, but we finally made it back to the trailhead. During this last stretch, we met our only other hikers of the day—two young men backpacking Coyote for the first time. They had several questions for us and I took the time to answer them, but didn't pursue additional conversation like I normally would. They were both carrying nice cameras, so I'm sure we would have had a nice conversation.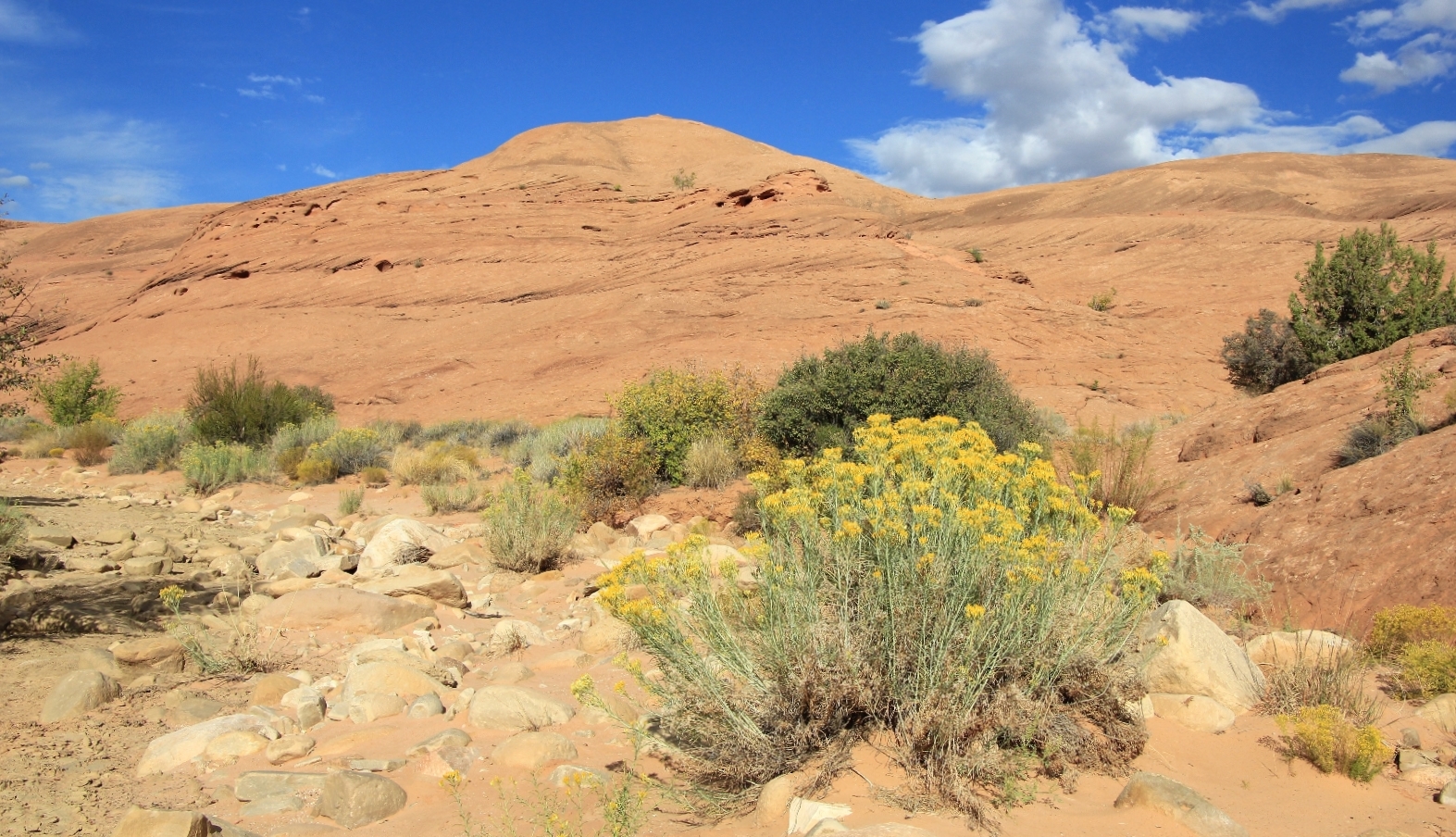 Back at the Jeep, I sat in the shade with an ice cold bandanna around my neck and cool drink. In the end, I didn't get much of a headache and recovered quickly. What a relief! Now for that road… Jason drove us back up Hole in the Rock Road. I enjoyed the scenery and tried to block the horrible washboard road as much as possible.
It was still early enough in the day that we made a short side trip to Devil's Garden. We didn't wander very much. I wasn't super excited about photography conditions since the sky was pretty flat grey by now, but we did stop and chat with an interesting couple from Iowa. They were in their  mid-60s and were interesting to talk with. The husband was dressed like he was on safari and was a jovial seeming fellow.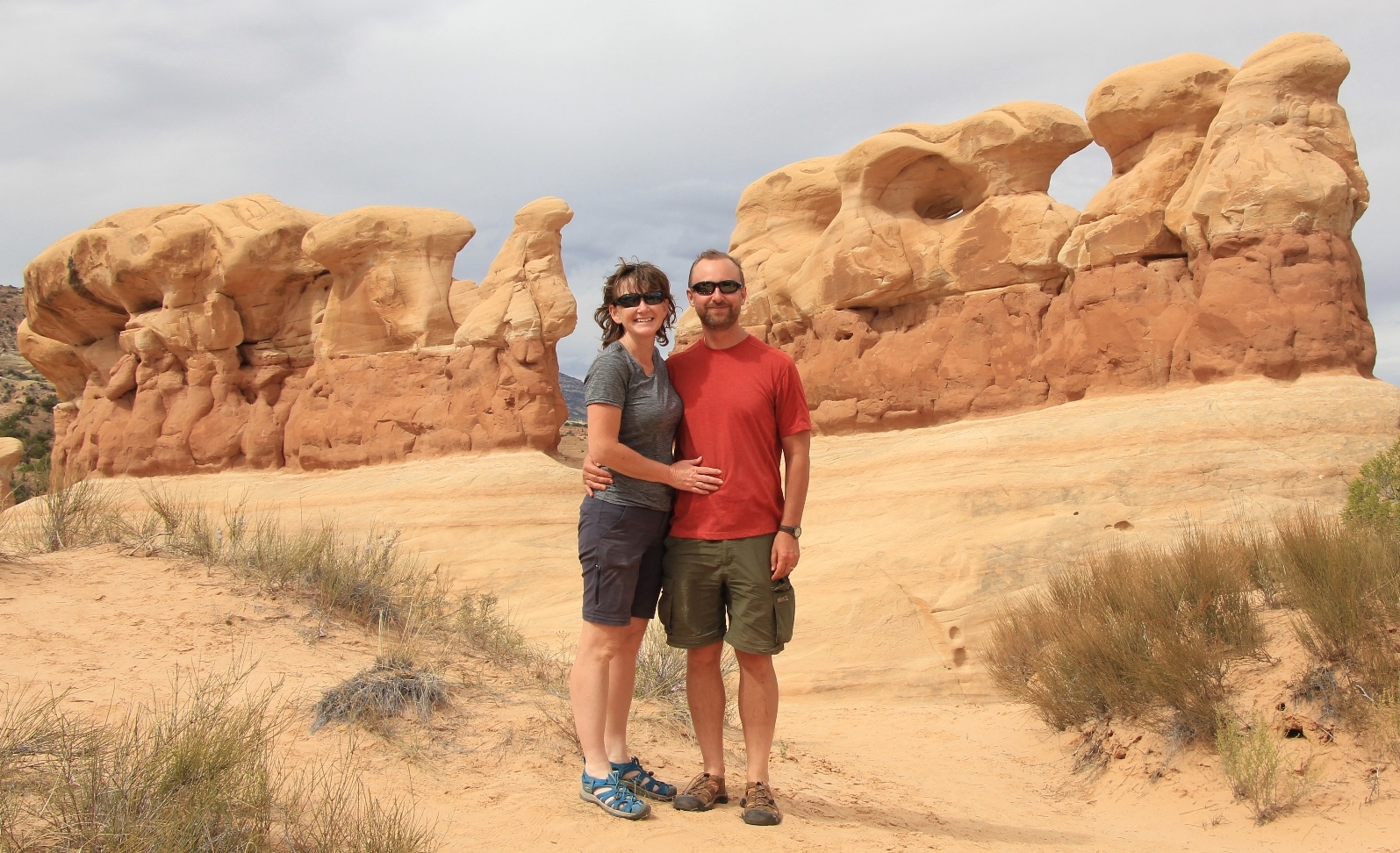 From there we made our way to the Grand Staircase Escalante Visitor Center in the town of Escalante. The first thing I did was thank them for instituting the "bag your own crap" rule. We had seen a fair amount of toilet paper at the camp sites near the arch and were pretty disgusted (I should add that after 20+ years of handling human and animal blood, body fluids, and feces I don't easily disgust). I then inquired about backpacking the Escalante River. Apparently some hikers had reported much of the trail had washed out in the recent flooding. She shrugged this off and said it shouldn't be a problem at all, just follow in the river. This seemed easy and logical enough at the time, but a few days later we realized this wasn't all together accurate.
Our day ended with giant burgers and fries at the Circle D Eatery in Escalante. The burgers were about as good as they come and we had good service. It was a great way to end a great backpack. A usual, Utah never disappoints.
Directions to Hurricane Wash Trailhead: from the east side of Escalante, Utah, travel east on highway 12 4.5 miles and turn right on unpaved Hole-in-the-Rock Road. From there it is a rough 33.8 miles to the trailhead where you will find no amenities. Note that Hole-in-the-Rock Road is typically very washboard, rocky in places, has a few deceptively steep descents in and out of washes, and can be difficult even for 4WD vehicles after a rain. A permit is required to backpack Coyote (acquire at a monument visitor center or self-register at the trailhead).