South Dakota's Black Hills are home to two of the longest and most complex caves in the world, Jewel Cave and Wind Cave. Thanks to Theodore Roosevelt, both caves were brought under the National Park System in the early 1900s. A man of vision and conservation, Teddy saw the scientific value of both cave systems and ensured that they were protected. In our quest to visit all of the National Park units in the contiguous United States, we visited both parks during our Fall 2021 trip to the Black Hills.
Jewel Cave National Monument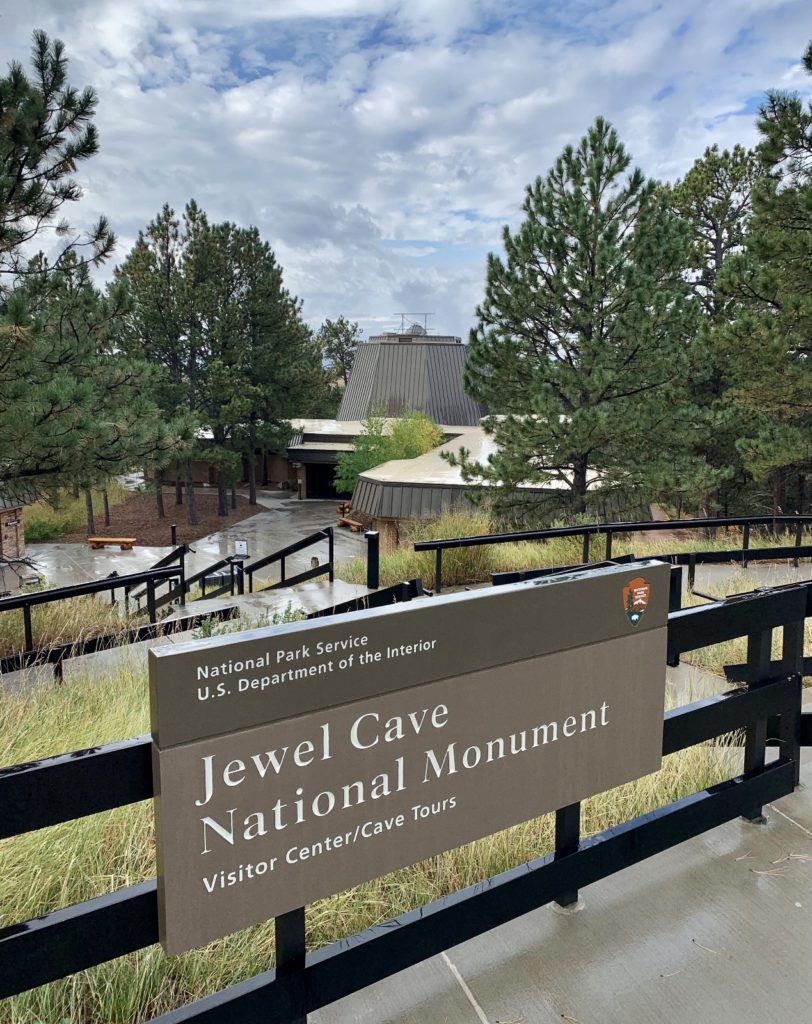 Jewel Cave National Monument protects the world's third longest cave with over 208 miles of mapped passages. It is named for the jewel-like calcite crystals that line its walls and ceiling. Based off air flow studies, scientists currently believe only 5% of the cave has been discovered.
Ranger-guided tours are required to enter Jewel Cave. Four different tours are offered, but availability varies by season (click here for details). Most tours are first-come, first-serve and often fill to capacity by late morning. Advanced reservations are only available for the Scenic Tour and can be made at Recreation.gov.
During our visit in October 2021, the park's elevator was out of service for a major renovation project. The only tour available was a 'modified tour' (cost of $4 per adult) which required a hike down to the park's service entrance where we entered via a utilitarian looking passage way. While our ranger was very friendly and knowledgeable, we were a bit disappointed with the tour. Our impression was that Jewel is special for its sheer size more than the presence of stunning cave formations like those found at places Lehman Caves or Kartchner Caverns. Still, we're glad we visited Jewel Cave.
While most visitors to Jewel only take part in ranger-guided cave tours, there are two hiking trails available at the monument, the one-quarter-mile Roof Trail and the 3.5 mile Canyons Trail. A third trail, the 5.5 mile Hell Canyon Trail, is nearby in the Black Hills National Forest and was highly recommended to us by park staff. We visited Jewel on a rainy day and did not hike any of the trails. If you have, drop a comment below and tell us what you thought!
Wind Cave National Park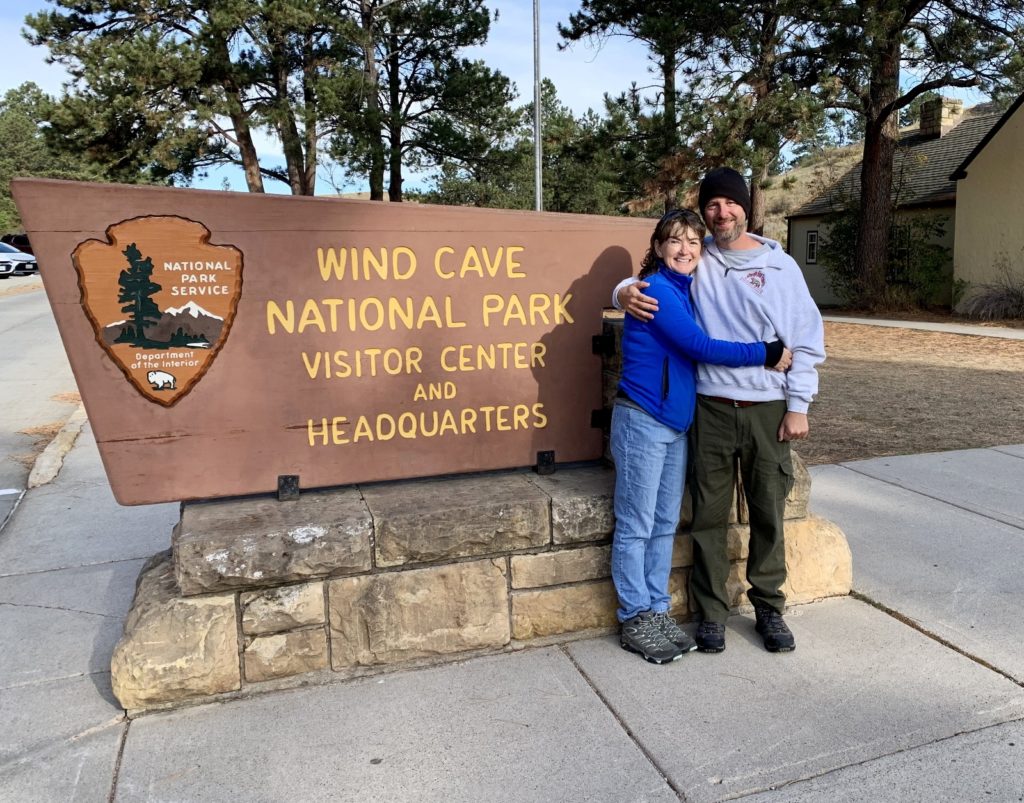 Below a swath of native prairie, visitors will find another of the longest and most complex caves in the world, Wind Cave. Named for barometric winds at its entrance, this massive maze of passages is home to boxwork, a unique honeycomb-shaped cave formation composed of thin calcite fins found in greater abundance here than anywhere else in the world. As of October 2021, 150 miles of cave passages have been discovered to a depth of 648 feet. Like at Jewel Cave, scientists estimate that only 5% of the cave has been discovered.
Wind Cave National Park is a nice destination both below and above ground. No trip to the park would be complete without taking a ranger-lead tour. Visitors can choose from the Garden of Eden, Natural Entrance, Fairgrounds, Candlelight, or Wild Cave tours. Cost varies from $10-30 per adult and tour availability is limited during certain times of year (click here for more information). All tours are first-come, first serve. We only had two tour options during our mid-October visit. We opted for the Garden of Eden tour which was a 1 hour, 1/3 mile tour that displayed boxwork, frostwork and cave popcorn along a "compact route". Similar to Jewel Cave, Wind Cave is more impressive for its sheer size rather than spectacular formations.
Above ground, Wind Cave offers excellent wildlife viewing opportunities. In 1913, part of Wind Cave area was set aside as a game preserve. The American Bison Society recommended this site because of its diverse habitat of grassland, forests, and streams. Bison, elk, and pronghorn were reintroduced with the hope that they could survive on their own. Today, their descendants roam the hills and valleys of Wind Cave National Park. The Wind Cave bison herd is one of just 7 free-roaming, genetically pure herds on public land. Be sure to allow yourself plenty of time while driving through Wind Cave—I promise, you will see wildlife! Our favorite ended up being the vivacious prairie dogs that are found throughout the park in large prairie dog towns. I dare you to keep a straight face as you watch them interact.
Want to increase your chances of spotting wildlife? Get off the road and onto the park's 30 miles of hiking trails. Options include:
Easy trails: Prairie Vista (1.0 mile), Elk Mountain (1.0 mile), Rankin Ridge (1.0 mile), and Wind Cave Canyon (1.8 miles)
Moderate trails: Cold Brook Canyon (1.4 miles) and Lookout Point (2.2 miles)
Strenuous Trails: East Bison Flats (3.7 miles), Sanctuary (3.6 miles), Centennial (6.0 miles), Highland Creek (8.6 miles), and Boland Ridge (2.6 miles)
During our visit, we hiked the Rankin Ridge, Wind Cave Canyon, and Cold Brook Canyon trails. All were nice strolls, but we especially enjoyed Cold Brook Canyon with its large prairie dog town.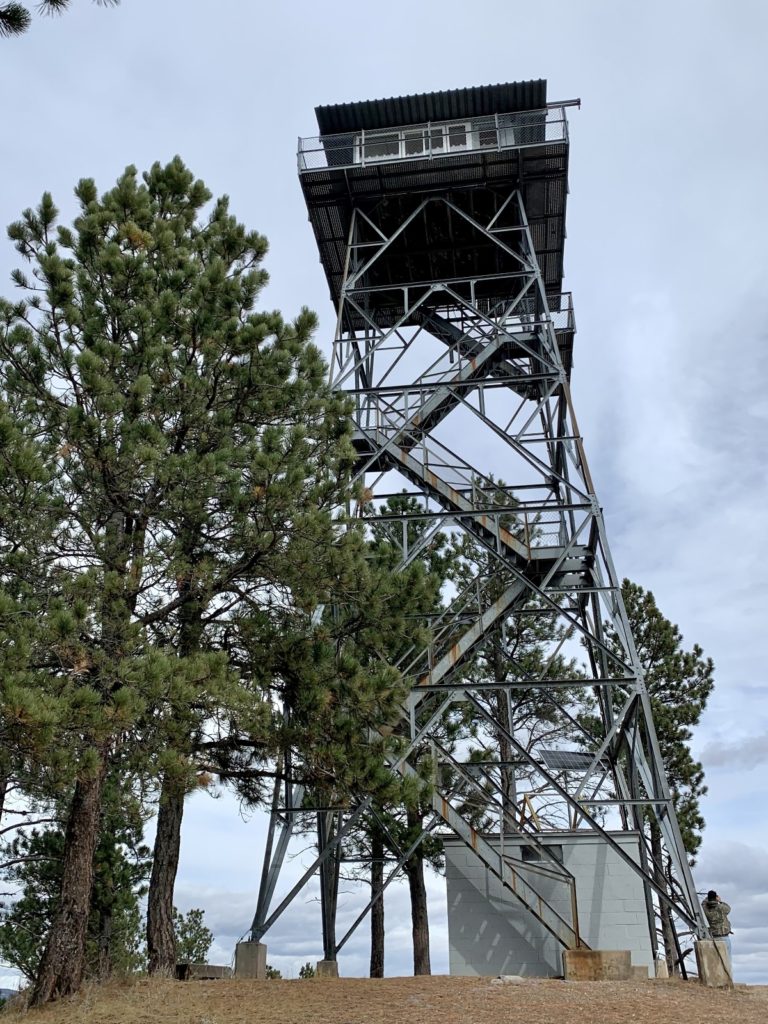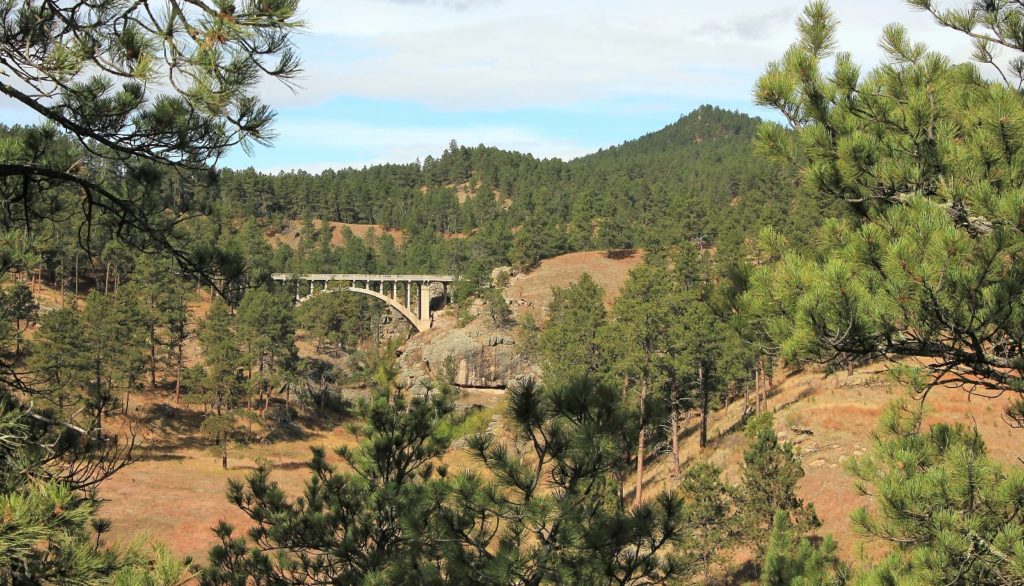 The Adventure Continues
Be sure to join us for our next post as we visit the most beautiful area of the Black Hills, Custer State Park! And don't forget to check out our Amazon RV and Adventure Gear recommendations. We only post products that we use and that meet the Evans Outdoor Adventures seal of approval. By accessing Amazon through our links and making any purchase, you get Amazon's every day low pricing and they share a little with us. This helps us maintain this website and is much appreciated!