In part one of this series, we introduced you to Montana's Pioneer Mountains National Scenic Byway in the Beaverhead-Deerlodge National Forest (click here for guide). The byway, which runs the length of the Pioneer Mountain Range where granite peaks top 10,000 feet in elevation, is flush with recreational opportunities such as camping, fishing, and hiking. It is also rich in Western history. Exploring historical sites in and around the Pioneer Mountains provided a good alternative for us when wildfire smoke put a damper on hiking plans during our September 2020 trip to the area.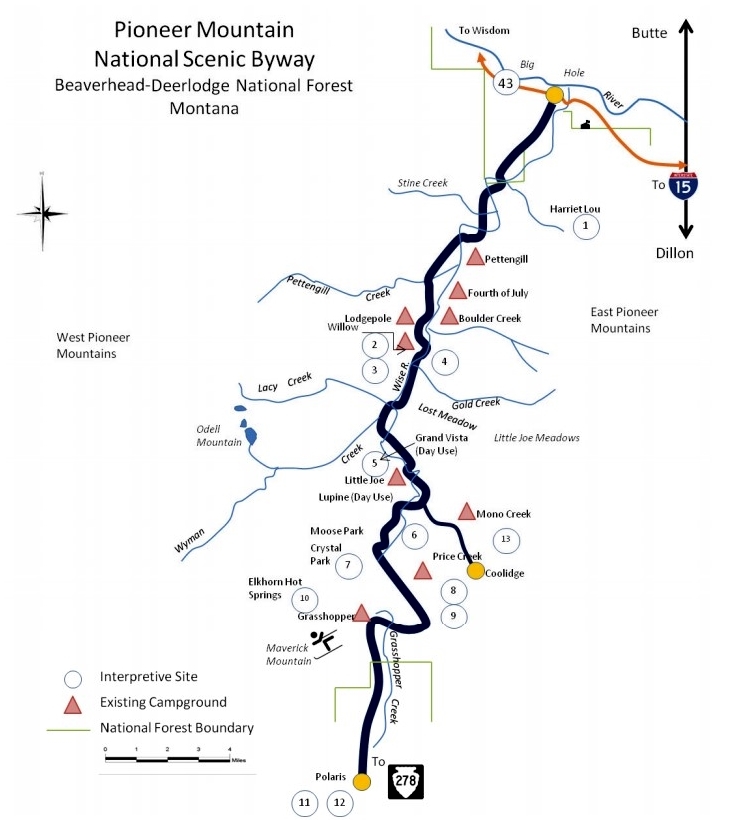 Roadside Stops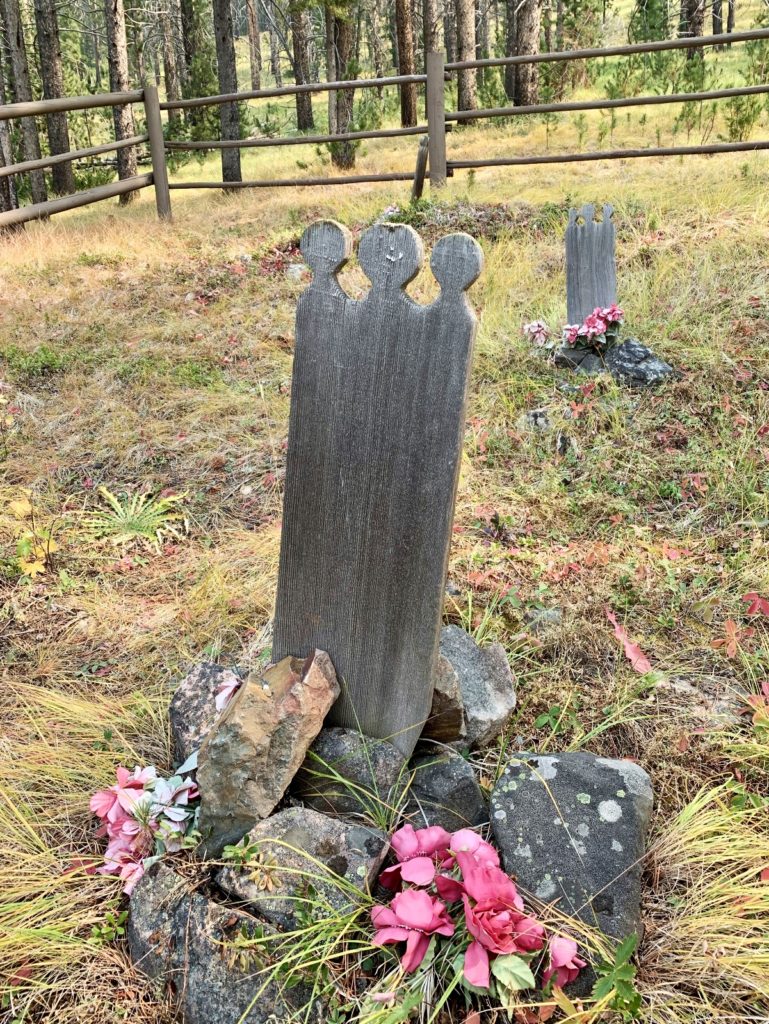 Numerous roadside interpretive displays along the byway tell the stories of those who came before us. Shoshone Indians, Lewis and Clark, gold and silver miners, and cattle ranchers have all wandered these mountains. Be sure to allow plenty of time to stop and listen to voices from the past. The site that made the greatest impression on me was a tiny graveyard surrounded by a humble wooden fence in the trees just above the byway. This is where Belgium immigrant Joe Maurice buried his wife and two children during the harsh winter of 1905.
Coolidge Ghost Town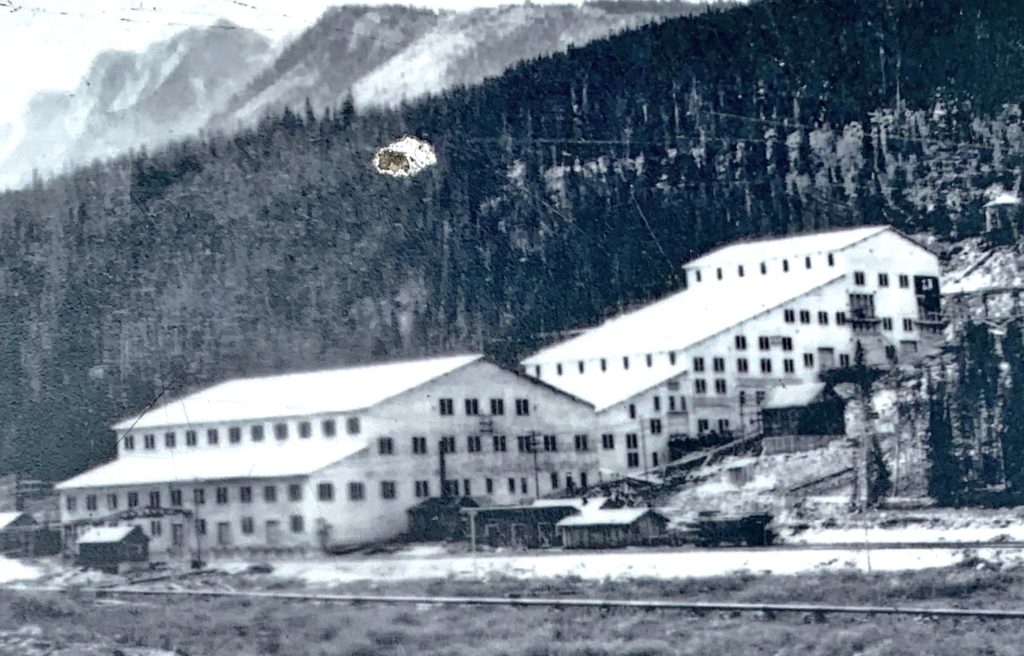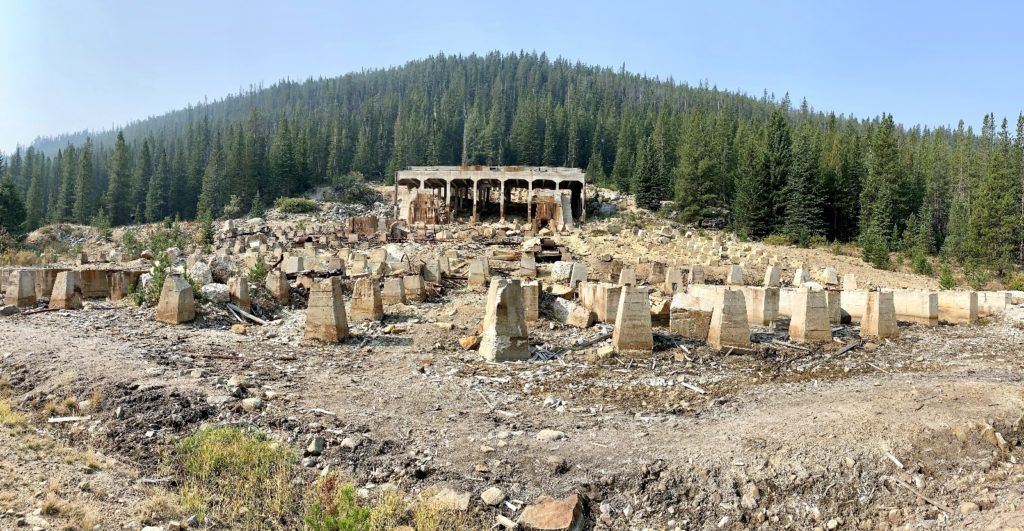 Coolidge Ghost Town is the premiere historical site along the byway. You'll have to detour 4 miles down a well-signed washboard road that runs past the Mono Campground, but it is well worth the side trip. Here you can walk to the remains of the Elkhorn Mining District and the once bustling town of Coolidge. Wander the decaying buildings and imagine what life was like in these rugged mountains 100 years ago.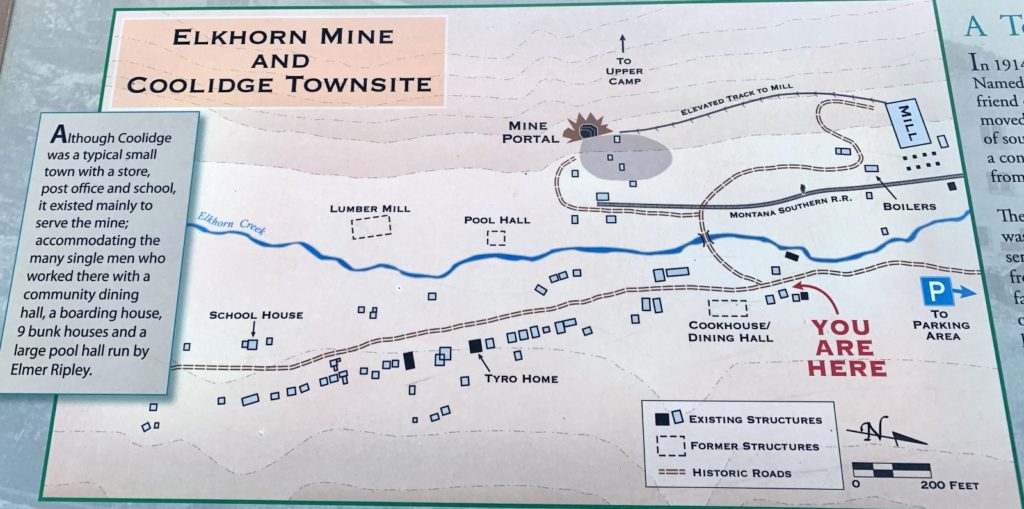 Elkhorn Mining District and Coolidge were founded by William R. Allen, a Montana native who was elected to the state's House of Representatives in 1902. From 1914 – 1927, Coolidge boasted a population of 350 and was as modern as any of its time with telephone service and electricity. Unfortunately, by the time the mine tunnel and massive mill operations were ready to go, the national economy took a downturn and silver prices plummeted. In 1923, the operation went into receivership and Allen lost his personal fortune and control of the property. In 1927 a dam failed and water washed out twelve miles and several bridges of the local railroad. By 1932 the post office was discontinued leaving Coolidge to the annals of history.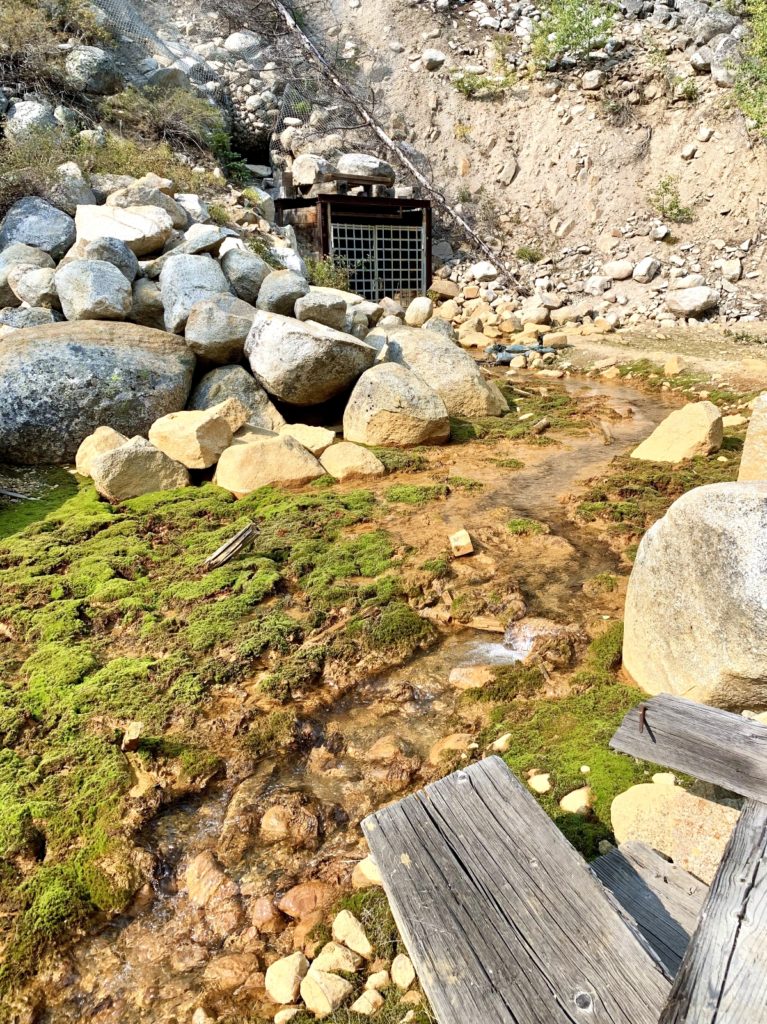 During our visit to the Pioneer Mountain Scenic Byway, we planned a quick stroll through the ghost town on a hike to nearby Elkhorn Lake. We quickly became so enthralled with exploring the weathered remains that we abandoned our hike and allowed ourselves several hours to thoroughly explore the area. We ended up wandering a total of four miles through Coolidge Townsite and the Elkhorn Mine Complex with its mine portal, elevated track, and massive mill foundations. The area is well suited for the entire family, but extreme care should always be exercised when exploring around abandoned sites such as these.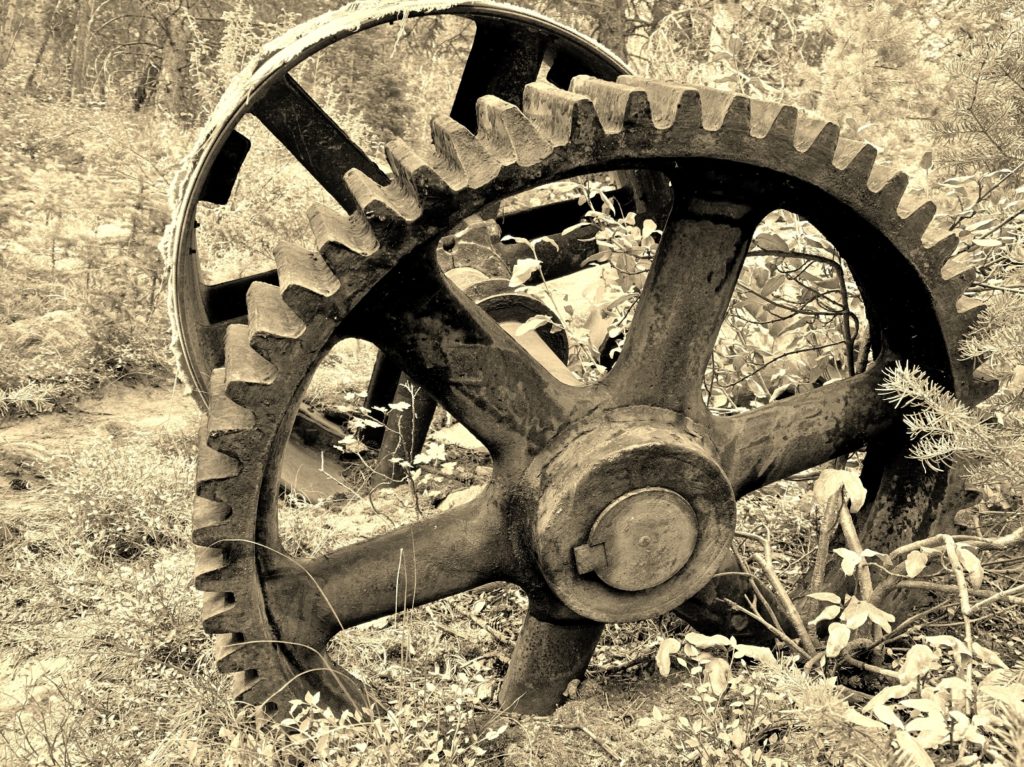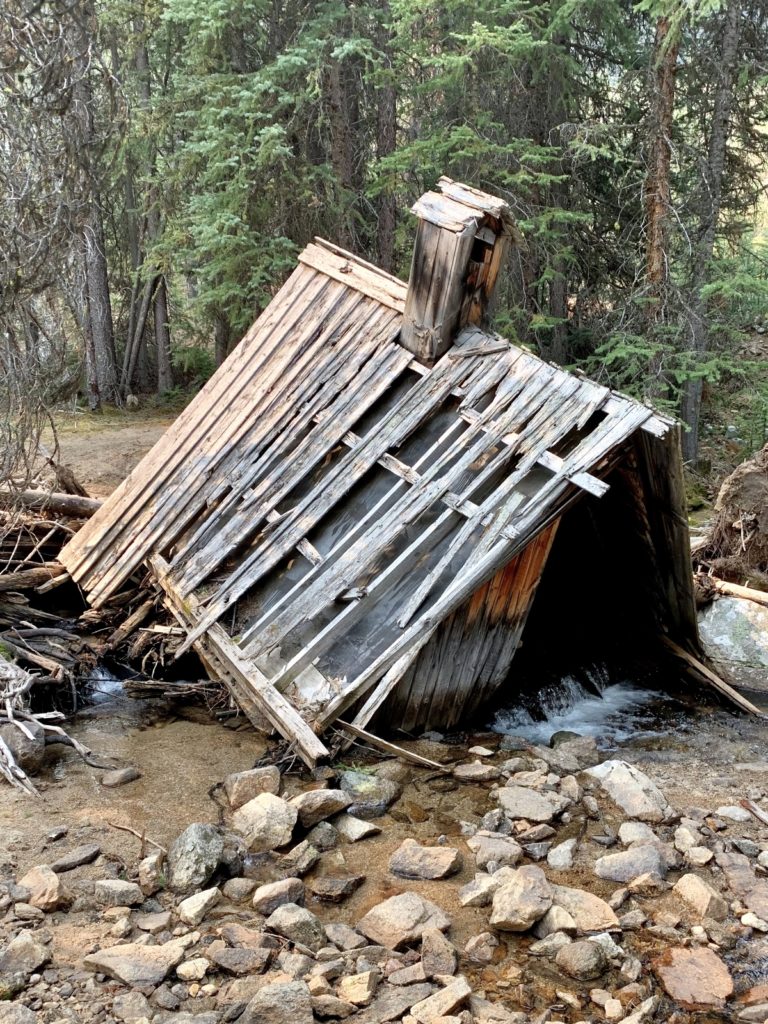 Canyon Creek Charcoal Kilns
For those willing to make a detour to the eastern side of the Pioneer Mountains, twenty-three picturesque charcoal kilns can be toured along Canyon Creek west of Melrose. The brick dome structures were used to turn wood into charcoal. Charcoal is produced when wood is burned in a low oxygen environment. Water and other gaseous materials in the wood are released, leaving charcoal which is composed primarily of carbon and burns hotter than wood. The charcoal was used to fire the nearby smelter at Glendale from 1884-1900. The smelter extracted more than $20,000,000 worth of silver and lead from ore mined in the nearby Hecla Mining District. To give you an idea of the sheer mass of charcoal needed, in 1895 alone, and with only two of the three furnaces working, the smelter used 1.2 million bushels of charcoal to smelt 40,000 tons of ore. That required almost 27,000 cords of wood, the equivalent of three square miles of local lodgepole pine.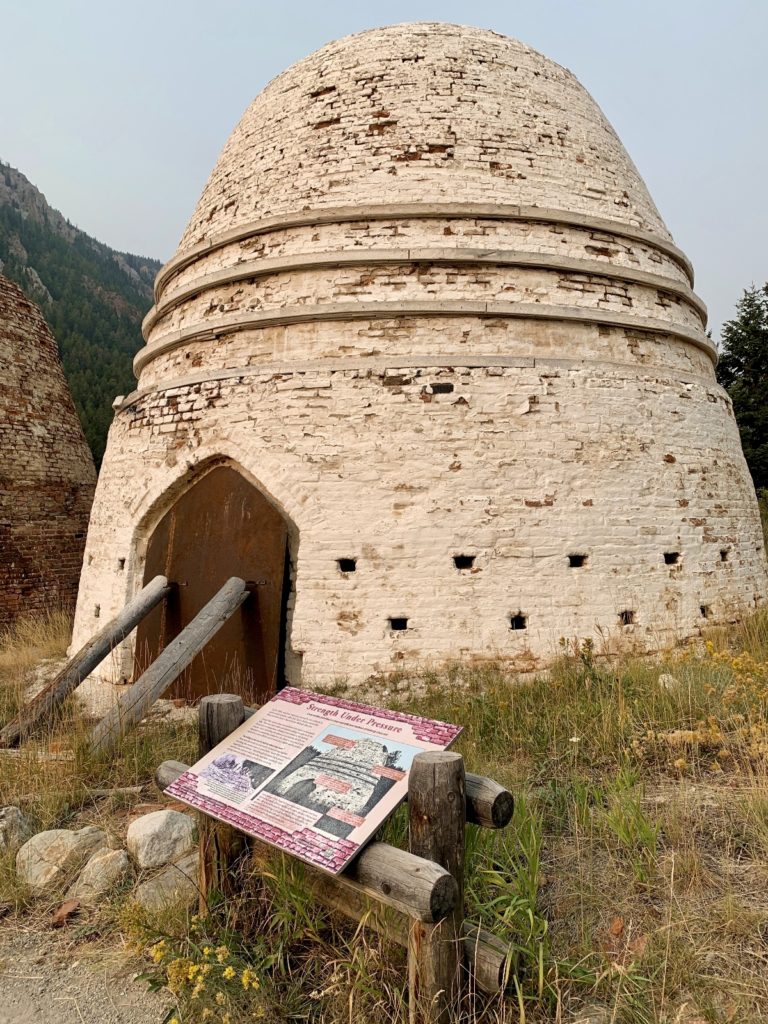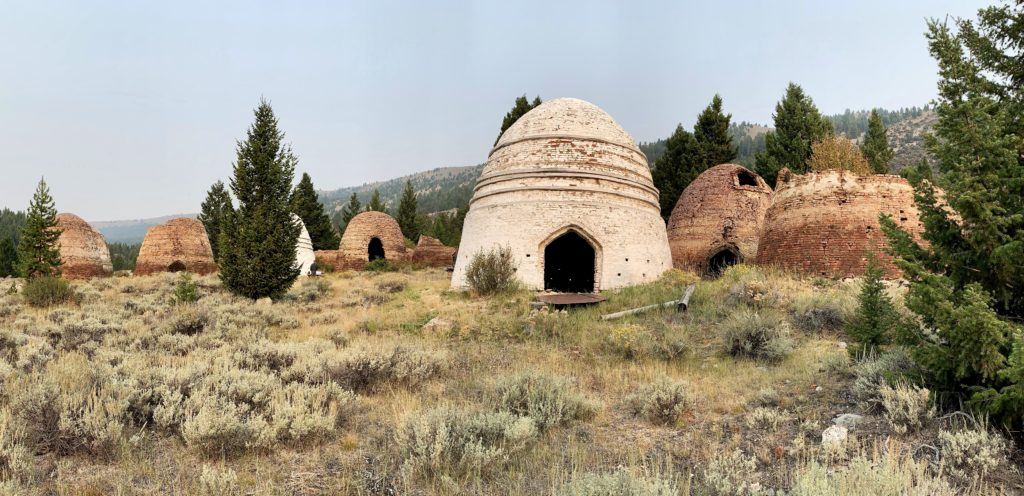 We visited the Canyon Creek Charcoal Kilns on our way to the trailhead for Grayling Lake. I had heard we'd pass some nice kilns on the drive, but I had no idea there would be so many of them! They were situated in a particularly scenic stretch of Canyon Creek, although wildfire smoke prevented clear views. The 23 kilns are in various states of decay. Three whitewashed kilns were stabilized and preserved by Forest Service personnel and volunteers in the 1990s, others remain intact but unpreserved, and some have collapsed and are being reclaimed by the forest.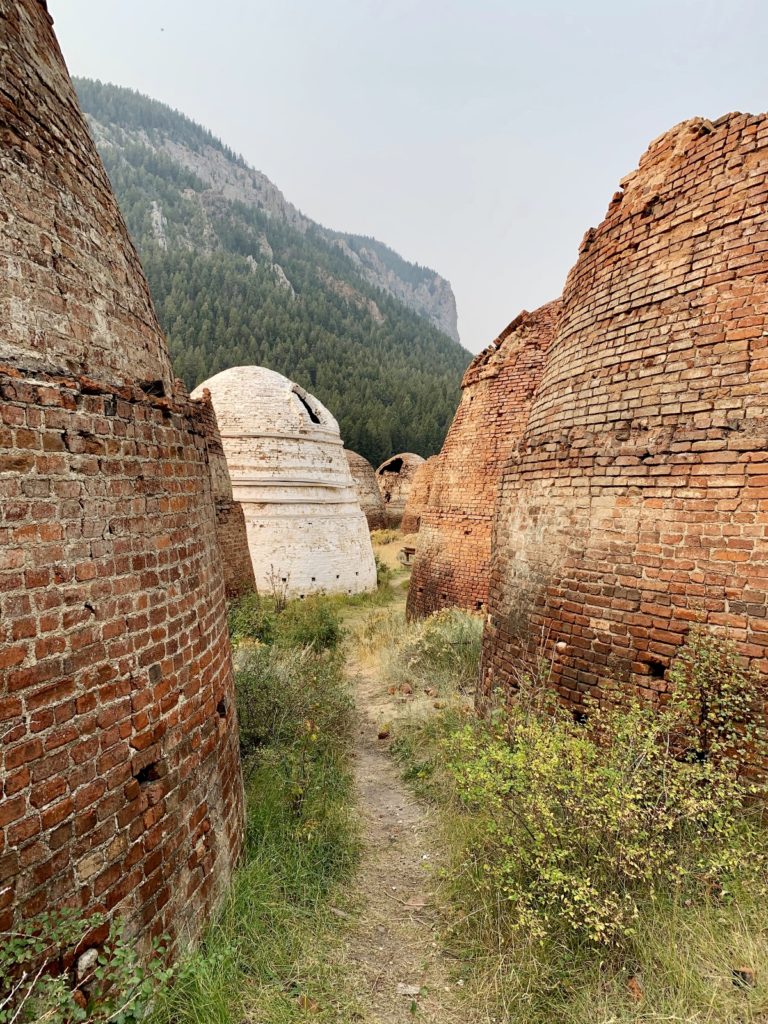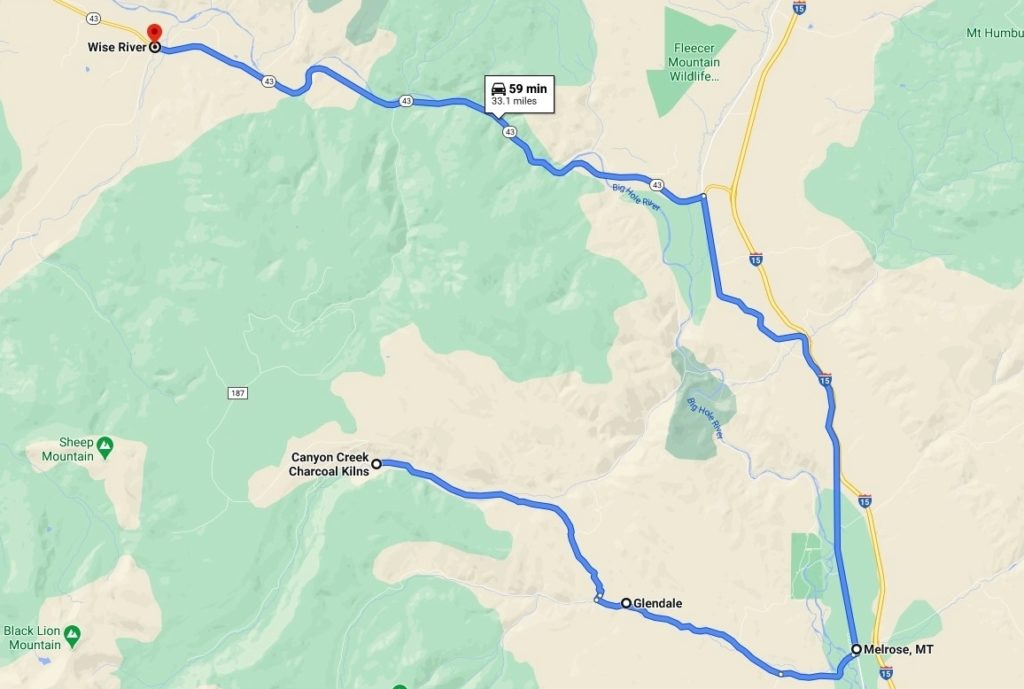 To reach the kilns from the byway, head north along the byway to the small community of Wise River. Take highway 43 east to I-15 and follow that south to exit 93 for Melrose. In Melrose, take Trapper Creek Road west to the smelter stacks at Glendale. Turn north on Canyon Creek Road and follow it five miles to the kilns which are alongside the road.
Related Posts
The Adventure Continues
Our upcoming blog posts will feature two National Park Units that are within an hours drive of the Pioneer Mountains National Scenic Byway, Grant-Kohrs Ranch National Historic Site and Big Hole National Battlefield. And don't forget to check out our Amazon RV and Adventure Gear recommendations accessed via links at the top of our home page. We only post products that we use and that meet the Evans Outdoor Adventures seal of approval. By accessing Amazon through our links and making any purchase, you get Amazon's every day low pricing and they share a little with us. This helps us maintain Evans Outdoor Adventures and is much appreciated!