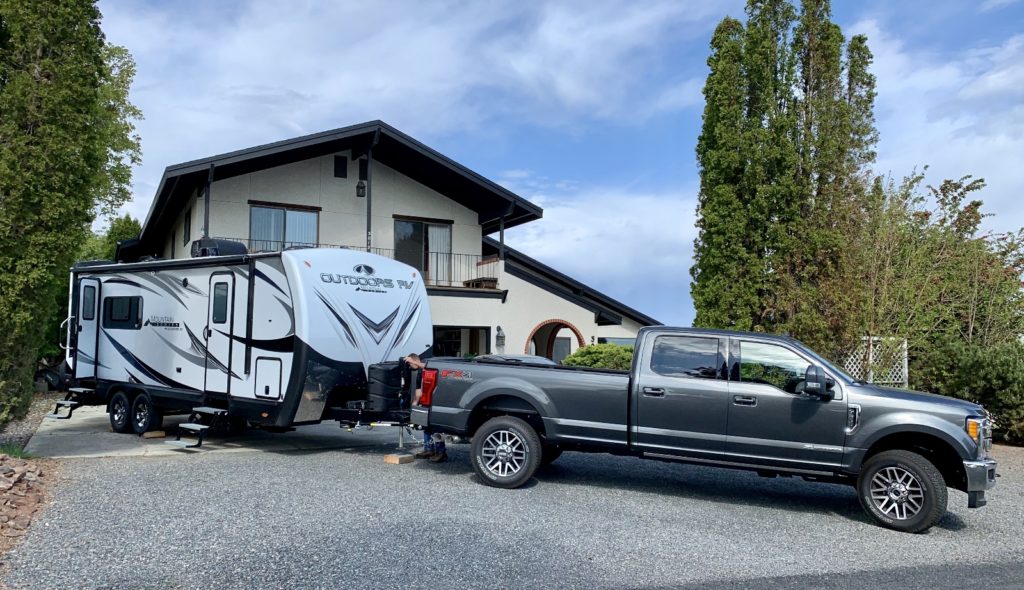 After much research, shopping, and deliberation, we decided on our new RV back in March. Two days before our scheduled pick up date, Oregon and Washington implemented Stay-At-Home restrictions due to SARS-CoV-2 (COVID-19). We respected those orders for seven weeks, but when those restrictions were extended until at least mid-late May, we couldn't wait any longer. On May 1st we took possession of our new home, a 2020 Outdoors RV Mountain Series Timber Ridge 24RKS. In just four short months, this will be our full time residence.
Mountain Tough
Tucked into the remote northeast corner of Oregon, near the state's borders with Washington and Idaho, lies the Eagle Cap Wilderness, 355,548 acres of pristine alpine lakes and meadows, granite peaks reaching to 9,845′ in elevation, and stunning glaciated valleys. At its eastern boarder, the topography plummets into Hells Canyon, North America's deepest river gorge. It is a punishing land with nighttime temperatures routinely dropping below freezing in the Eagle Cap while daytime temperatures easily soar to triple digits in the bowels of Hells Canyon. You'd be hard pressed to find more punishing terrain and extreme conditions. Yet areas and conditions just like this were the inspiration for Outdoors RV, a new breed of travel trailer born in La Grande, a small community near the western boarder of the Eagle Cap Wilderness.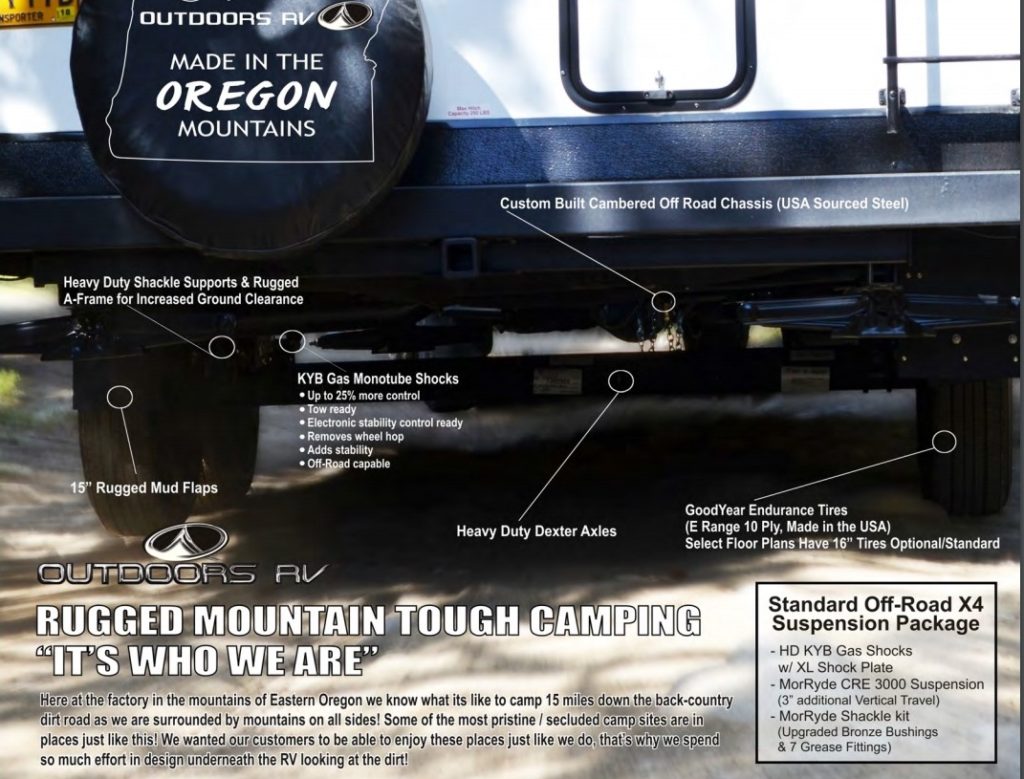 Outdoors RV (ORV) was founded in 2009 when Northwood Manufacturing founder Ron Nash purchased the old Fleetwood RV plant in La Grande, Oregon. Nash listened to customers who stated they wished a manufacturer would build an RV that was designed for the rugged terrain of the American West versus the industry standard which is designed for the pavement and summer camping. The focus with his new line of RVs was to build "mountain tough four season" units for people like us who want to explore the West's back country-country in all weather conditions.
Critical Criteria
As we began the search for our next home, we had to first determine what type of RV we wanted. We had already ruled out another motorized coach of any kind. That left us between a travel trailer or a pickup camper and for a while it was close race between the two. Both offered clear advantages over the other. Ultimately, our choice came down to the option which offered the most critical items we were looking for. Our list included:
Rugged build and high clearance for travel down dirt roads
Four season construction for cold weather camping
Large freshwater and waste tanks for extended off-grid camping
Maximized interior and exterior storage
Optimal length (a tricky balance for us as we transition from 'camping' to 'living')
Narrowing it Down
After much research and consideration, we decided on a travel trailer. While a truck camper offered some clear advantages for navigation on rough and narrow mountain roads, we ultimately decided that the storage and living space was too small for full time living, at least at this point in our lives. It is taking us a while, but we're slowly adjusting to the fact that we aren't camping anymore, we're living. The large tanks, abundant storage, and elbow room of a travel trailer won us over. Also, our first and favorite RV was a travel trailer, so there is a high level of comfort in returning back to this option.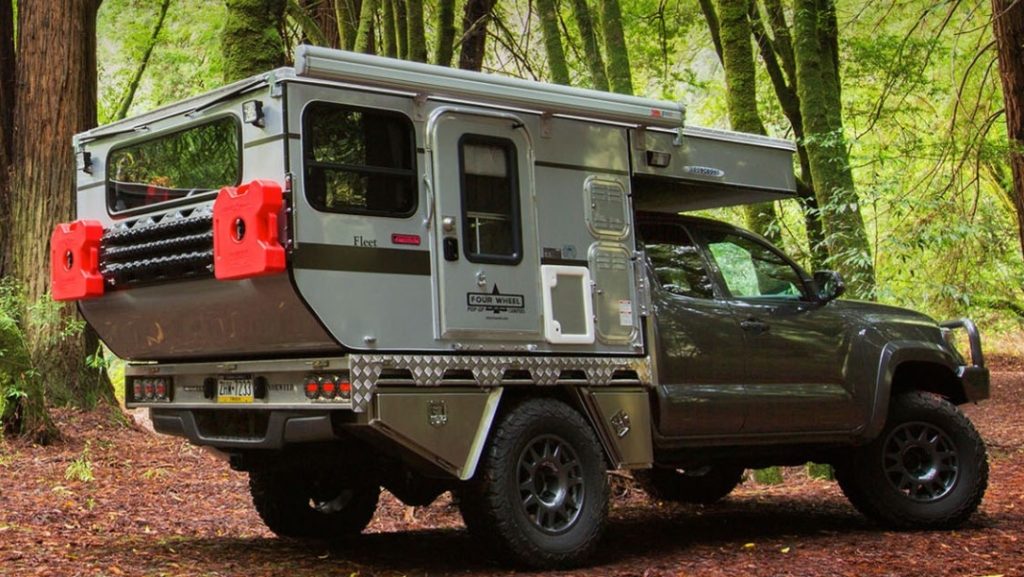 Next up was deciding on a manufacturer. This was a huge consideration for us. We didn't want another mass produced RV by THOR Industries or Forest River. These two manufacturers have been gobbling up the independents since the 90s and make up the lion's share of the industry. Many don't realize it, but they are the parent companies for most of the RVs you see on the road. Quality has suffered under these giants in recent years—a less we learned with our 2019 Jayco Greyhawk. As an independent, Jayco was known as a family owned business producing high quality units. Since THOR bought them out, quality has gone downhill. We repeatedly heard from owners who have owned both old and new Jaycos and they consistently attest to these statements. In doing our due diligence, we did look at a handful of travel trailers produced by these giants, but all were quickly ruled out due to glaring quality issues.
Our list of manufacturers quickly dwindled to three: Lance, Northwood Manufacturing, and Outdoors RV (ORV). These brands clearly stood out above the rest for their quality. We really liked the interior fit and finish of the Lances; however, even with the optional lift, they did not have the ground clearance we were looking for. We were also a bit concerned with their recent take-over by the larger REV group—would we see quality declines like we had with our Jayco? Research on some owner's groups seemed to confirm those concerns.
Firmly set on a Northwood or ORV, we studied their brochures and toured every model in our size range of 18-24 feet. We quickly ruled out Northwood's Nash line. While we believe the construction is solid, we didn't care for the low end fit and finish. Next up was Northwood's Arctic Fox line. The construction and fit and finish were good, but none of the floor plans were a good fit for us. Moving onto the ORVs, we found similar construction and fit and finish to the Arctic Fox (not surprising since they are basically half-siblings) and we quickly identified a handful of floor plans that appealed to us. We also liked that the ORVs are built with a few extra features over the Northwoods that make them superior for off-pavement use. We were quickly convinced that ORV was the best fit for our needs.

Timber Ridge 24RKS
After much time spent staring at floor plans and touring the various models, we agreed on a Timber Ridge 24RKS. We initially favored the 21 models for their more compact size, but ultimately shifted our focus to the 24 models for increased comfort for full time living and increased capacities for off-grid travels. Ironically, I initially dismissed the 24RKS because I've never been a fan of rear kitchens. I favored the 24RLS with its large rear window. The tipping point? The RKS has a second grey water waste tank which doubled our waste capacity and the interior storage is far superior.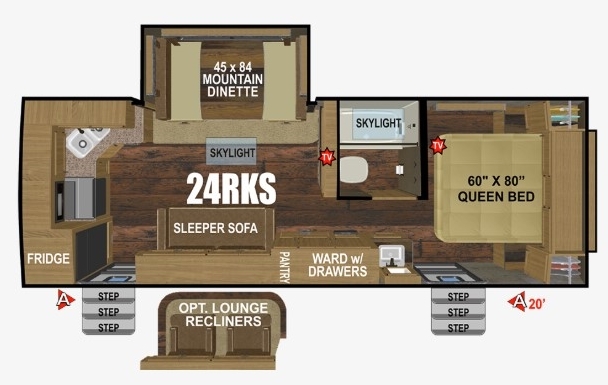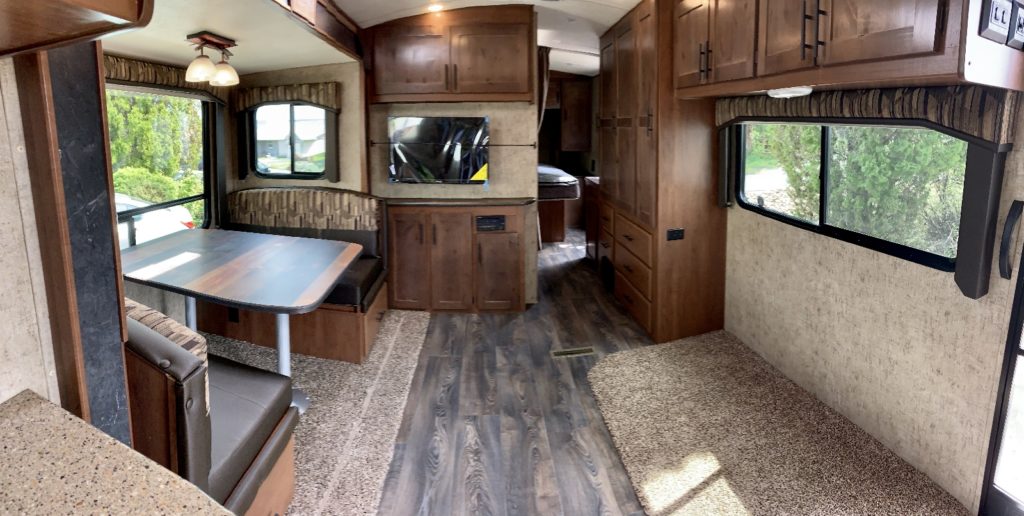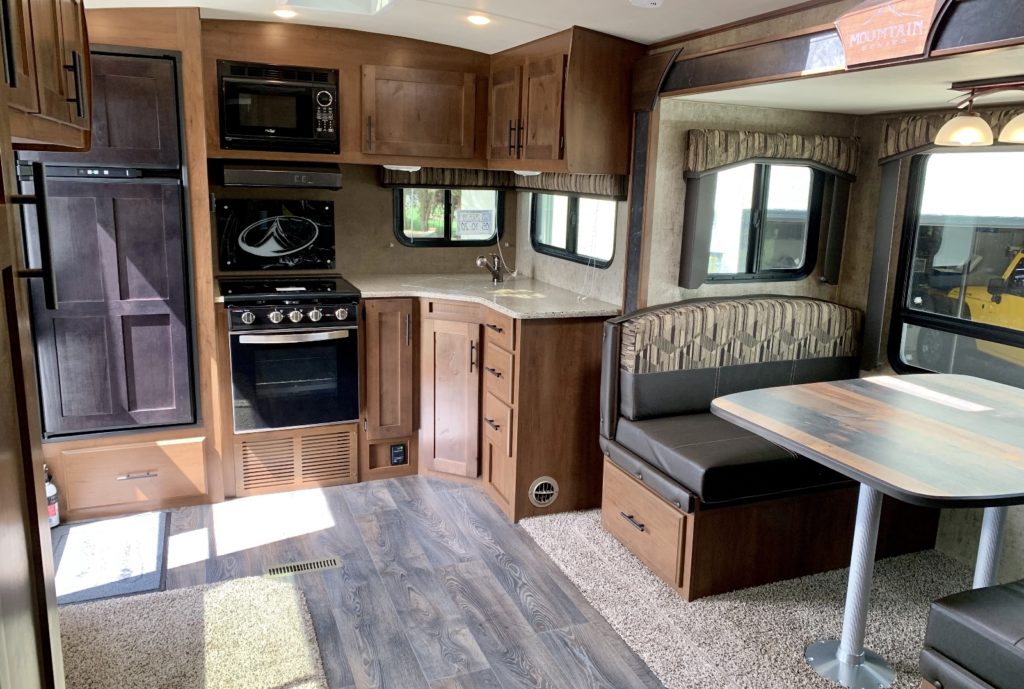 You can take a 3D tour of our new Timber Ridge 24 RKS by clicking here. A full list of features can be found here. The highlights that stood out to us were:
Chassis/Suspension
Custom built, cambered off road chassis (steel sourced from USA) with high clearance
E rated Good Year Endurance 10 ply radial tires
X4 suspension system with gas quick resetting shocks, Morryde CRE 3000 center suspension, HD shackle kit, over sized shock plate mount
Heavy duty 5100 lb axles
Rugged Construction & Four Season Insulation
2″ bonded aluminum frame with block foam insulation on all walls including slide and roof (our Jayco slide was very poorly insulated)
Thermal pane windows
Vaulted radius crowned roof with triple insulation
Norcold cold weather refrigerator kit (rated to 0 degrees)
XL furnace (35K)
Fully enclosed heated and insulated underbelly and tanks
Heated dump valves
Capacities
80 gallons fresh water (almost double our Greyhawk capacity!)
10 gallon water heater
80 gallons grey tank waste (double our Greyhawk capacity!)
40 gallons black tank waste (25% more than our Greyhawk)
60 lbs LPG capacity
3,395 net cargo carrying capacity
Interior
Tons of storage!!
Large kitchen table for our office space (60% larger than industry standard)
Full size queen bed (vs the 'short' queen found in many RVs)
Separate bedroom area
Thompson RV
We are fortunate to live in close proximity to the Outdoors RV plant. We have four ORV dealers located within a 3 hour drive of our home in SE Washington. We immediately ruled out one dealer due to a very poor previous shopping experience. The two closest dealers didn't have the exact features we were wanting in a 24RKS. We really wanted to buy local, but our closest dealership has a less than stellar after sale reputation with many of our RVer friends. An online search showed that Thompson RV in Pendleton, Oregon had the exact model and features we were looking for. Moreover, they have an exceptional reputation on the ORV owner's group. Thompson is family owned and has been in business since 1953. Reviews showed that they are not only great during the sale, they are great after the sale. In our experience, you don't hear that said about many dealerships. Their exceptional reputation weighed heavily in our decision to buy from Thompson. We'll be living in this RV and it provides a great peace of mind knowing they are there for us tomorrow, next month, and next year.
First Impressions
I won't lie. I was apprehensive the week we picked up our Timber Ridge. We'll be hitting the road in just four months, not knowing what travel life will look like this fall and winter with COVID. I've worked in infectious medicine most of my career. I know the likely score and there is justifiable reason for concern. But life must continue and we moved forward with our purchases knowing this particular unit was the right choice for us. After an informative walk-thru with Casey at Thompson RV, we departed Pendleton in our F-350 diesel truck with our Timber Ridge in tow. This was our first time towing with a diesel and we were super impressed. The truck is a real work horse and pulls that heavy load without breaking a sweat. I drove part of the way and was very pleased with how well the combination handled. I experienced no sway and barely noticed I had anything behind me—such an improvement over our old Greyhawk. I will feel much more comfortable on travel days now!
We've had the ORV home for a week now. We've tested all major systems and are slowly making it livable. We have lots to do before we are ready to hit the road full time on September 1st. Jason's biggest project is an electrical/solar upgrade. I'm still busy downsizing and packing up our sticks and bricks, but I'll be working on lots of organizational projects in the RV as time permits. I think the summer is going to go by in the blink of an eye—I better get planning our fall route!