June 1 – 16, 2019
It has been a couple weeks since our last Adventure Log. After returning from Memorial Day camp, we spent a couple weeks working on fall trip planning and RV projects. I also put in extra hours at work so that I could take a week off for a trip we'd been planning with our good friend Lorraine. For years she has been wanting to get us to Montana for some fly fishing and to meet her friends Mark and Linda. With Lorraine's recent retirement, we all finally had the availability to make the adventure happen.
Montana is a fantastic state to visit. Once away from cities like Missoula and Butte, you almost feel like you are in your own private paradise. This is Big Sky country and it doesn't take long to figure out how it got that name. Picture perfect valleys are framed by towering mountains and you feel like you can see forever. Wildlife like elk, moose, deer, and antelope are seemingly found around every corner. Hidden away in little known canyons, crystal clear rivers abound with hungry trout waiting to take a fly. If you are really lucky, you might just catch those few days each year when the salmon fly hatch drives the trout population into a feeding frenzy.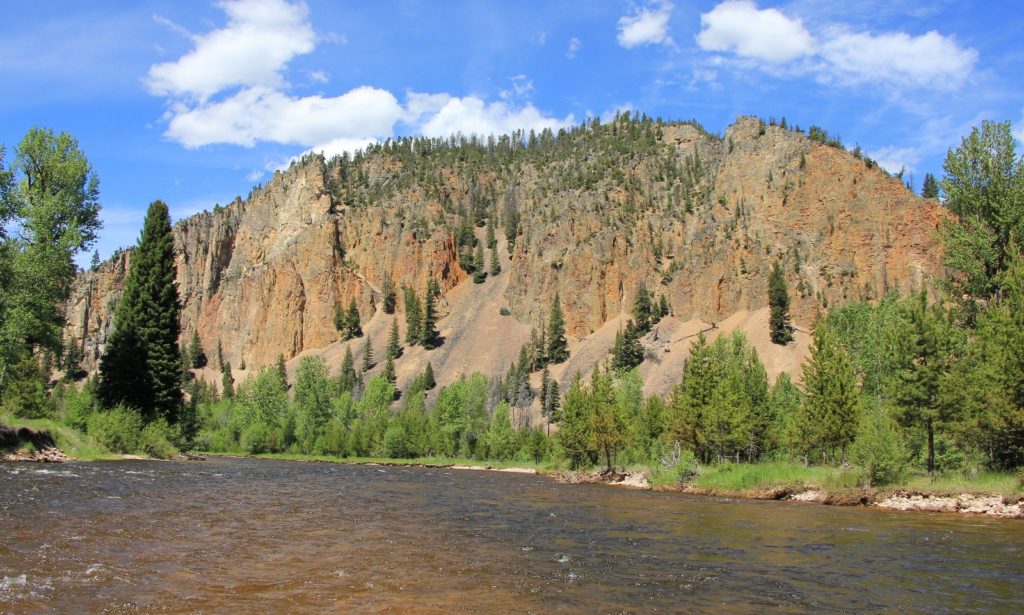 While we have fished Montana along its border with Idaho numerous times, this trip would take us deeper into Montana to an area we had never explored. As if fishing a beautiful new area weren't enough, Mark offered to take us in his drift raft. Fishing a small stream from a boat elevates the fun to an entirely different level. The fisherman can access all the best holes on both sides of the river without worrying about private property while the photographer can see more scenery. The weather was perfect for our float and the cherry on top of the sundae was that we hit the salmon fly hatch. The giant aquatic insects were everywhere during our visit. For the bug averse, this could have been a little overwhelming as they flew through the air landing on us and in our hair. But for us it meant one thing—phenomenal fishing.
Our merry group had good fortune on the streams with everyone getting into nice size cutthroat and brown trout—all of which were returned unharmed to swim another day.
We can't thank Mark enough for guiding us and sharing his knowledge of the local streams. We are also extremely grateful to Mark and Linda for all the generous hospitality at their beautiful country home.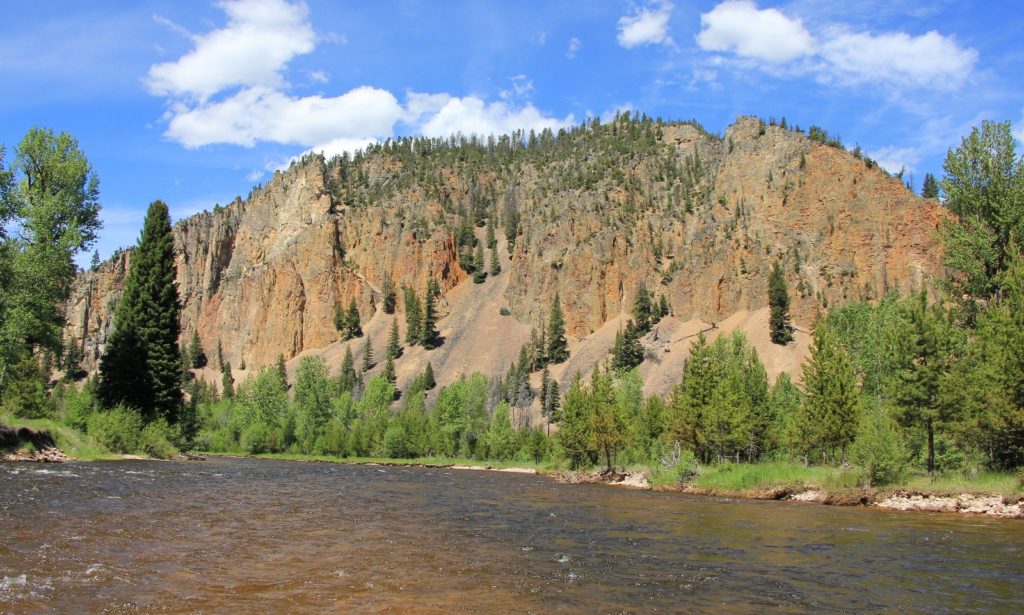 In my next blog post, I'll share some of the sight seeing we did on our way too and from our Montana fishing adventure.
Related Posts
Adventure Log June 1-16, 2019 part 2 (Pintler Scenic Route, Granite Ghost Town, & Skalkaho Falls)