After having to delay our departure date by a week, we are finally back on the road! I'm always a combination of excitement and nerves as we pull out of the driveway on extended travels. This is our most ambitious trip yet as we embark on a multi-month adventure that will cover roughly 5,000 miles through 12 states.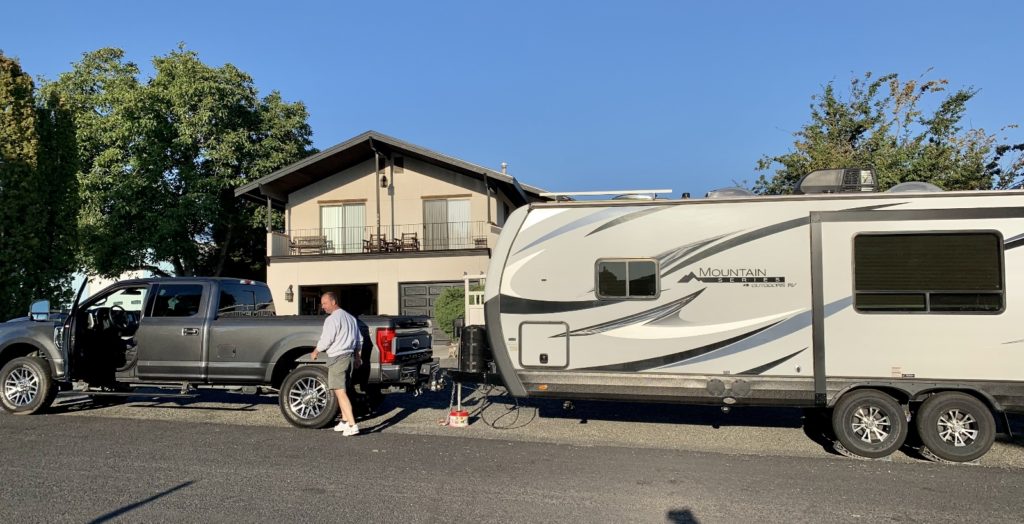 Our first several days felt very comfortable and familiar as we were joined by our dear friend Lorraine for fishing, food, and friendship along Idaho's Wild and Scenic Lochsa River. Wendover Campground served as our basecamp for those first four days. The riverside campground has nicely shaded sites, many of which are large enough to accommodate our nearly 29 foot long trailer. The lush forest provides for good privacy between sites. Those accustomed to amenities like hookups and cell/internet service won't appreciate Wendover, but it is our kind of place. Getting off the grid for a few days was a great way to clear our minds in preparation for the long trip ahead. As a bonus, we even got to enjoy a campfire! The area had finally seen some rain a week earlier, prompting officials to ease fire restrictions; however, river levels were still shockingly low making for challenging fishing.
After four days on the Lochsa River, we said goodbye to Lorraine and continued our path east. We were now on our own and don't expect to see another familiar face until mid-October when friends join us in the Black Hills. We made our way over Lolo Pass and into Montana. At Missoula, we caught I-90 east and had an uneventful Labor Day drive to Lewis and Clark Caverns State Park where we had reservations for two nights.
Reservations? Yes, reservations. For the first time in our RV travels, I've reserved as many sites as possible. Popular destinations have been especially busy the past two years during the COVID pandemic. We prefer the flexibility of traveling without reservations; however, I have a full itinerary for us this season and I don't care to waste my time searching for availability or getting skunked at a location. We are staying at a few first-come, first-serve campgrounds, but we are mostly booked at Forest Service, State Park, and National Park Service campgrounds. In the past, we have tried to keep camping expenses as low as possible. But for this trip, it is all about location, location, location.
Aside from some wildfire smoke and warmer conditions that we care for, we enjoyed our brief stay at Lewis and Clark Caverns State Park near Three Forks, Montana. It was a short distance off the interstate and its many loops provided for easy navigation with our trailer. Some sites had water and electric hookups, but ours was a dry camping site. It is very rare that we pull the generator out and run the RV's air conditioner, but we did there. Sometimes we consider selling the generator due to lack of use (we had only used it once prior to this), but we sure were grateful for it that day!
The big attraction at Lewis and Clark is the spectacular underground cavern. We did the ranger led tour a couple decades ago (highly recommend) and we have several upcoming cave tours planned for this season. So for our layover day, we skipped the tour and hit the trail. We combined the Cave Gulch, East Side, and Middle View trails to make a 7.1 mile loop with ~1,500' gain. With all the fires back home, we didn't hike much over the summer and were needing to get back in shape. This trail was a great starter for that. We had nice views (although very muted by wildfire smoke) and only saw two other parties.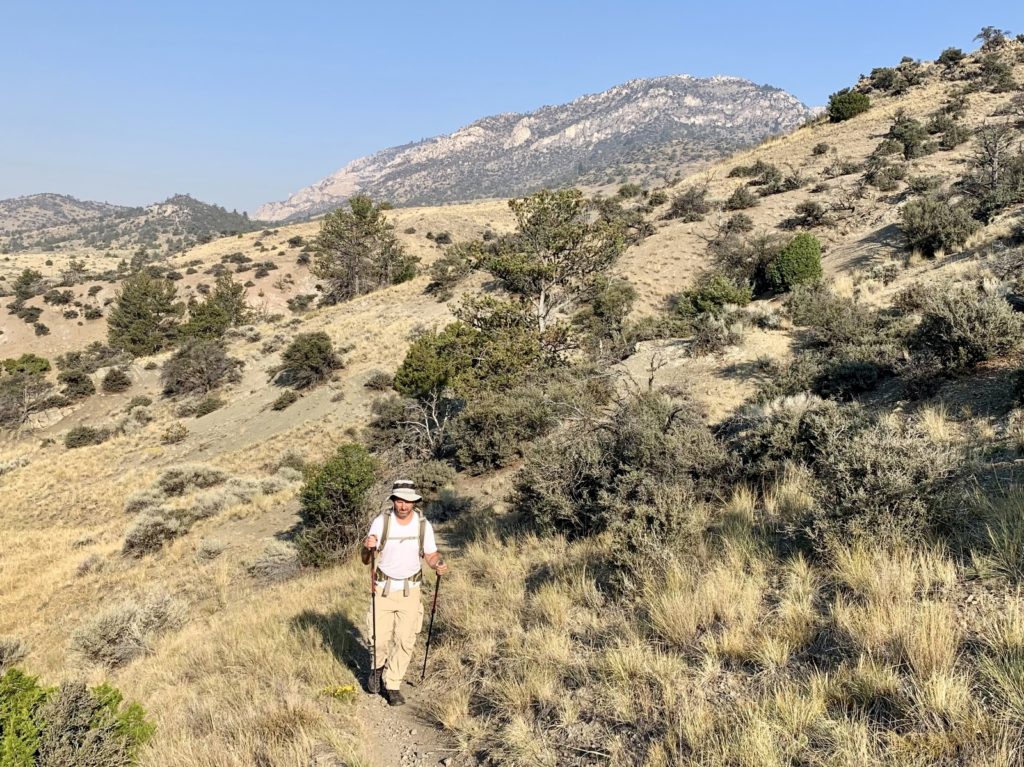 The Adventure Continues
Join us for our next post as our fall adventures take us into Wyoming! And don't forget to check out our Amazon RV and Adventure Gear recommendations. We only post products that we use and that meet the Evans Outdoor Adventures seal of approval. By accessing Amazon through our links and making any purchase, you get Amazon's every day low pricing and they share a little with us. This helps us maintain this website and is much appreciated!