Great early season loop with colorful wildflowers and towering ponderosa pines in the foothills of SE Washington's Blue Mountains
Distance: 7.7 miles round trip
Type: loop
Difficulty: moderate with 1,400′ elevation gain
Best season: May & June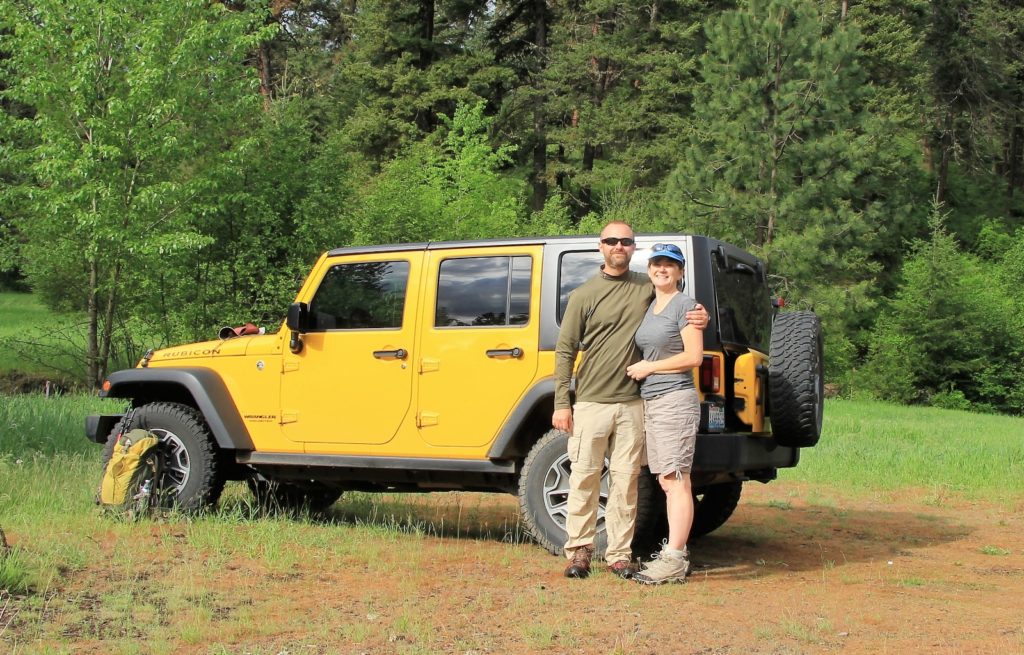 Back in May of 2016, we hiked up Sheep Gulch along the Fordyce Trail in hopes of connecting with nearby Cabin Gulch Trail to form a nice loop. We had a great hike up Sheep Gulch, but struck out when we tried to connect with Cabin. We knew we were close, but lost the trail in tall spring grasses. Two years later, we decided to try the loop again only in reverse. Our hope was that by coming up Cabin Gulch, we'd have better luck connecting with the Fordyce Trail since we were familiar with it.
Sheep Gulch and Cabin Gulch are located in the NE corner of Umatilla National Forest in extreme SE Washington, not far from the small river town of Asotin. These Blue Mountain foothill trails are accessible when higher elevation trails are still buried in snow, making them a great late spring option for those living in nearby Lewiston, Idaho and Clarkston, Washington. The gulches are full of towering ponderosa pine and home to abundant deer and elk. The hillsides are lush green and team with colorful wildflowers by late May.
The trail up Cabin Gulch began at an unmarked pullout (elevation 2,971′) about half a mile up the road from the Fordyce Trailhead. As we began our hike, we had partly sunny skies and a comfortable temp in the 60s, but rain was forecast for later in the day. We rock hopped across Lick Creek and followed faint trail through tall grass a short distance before the obvious trail took off.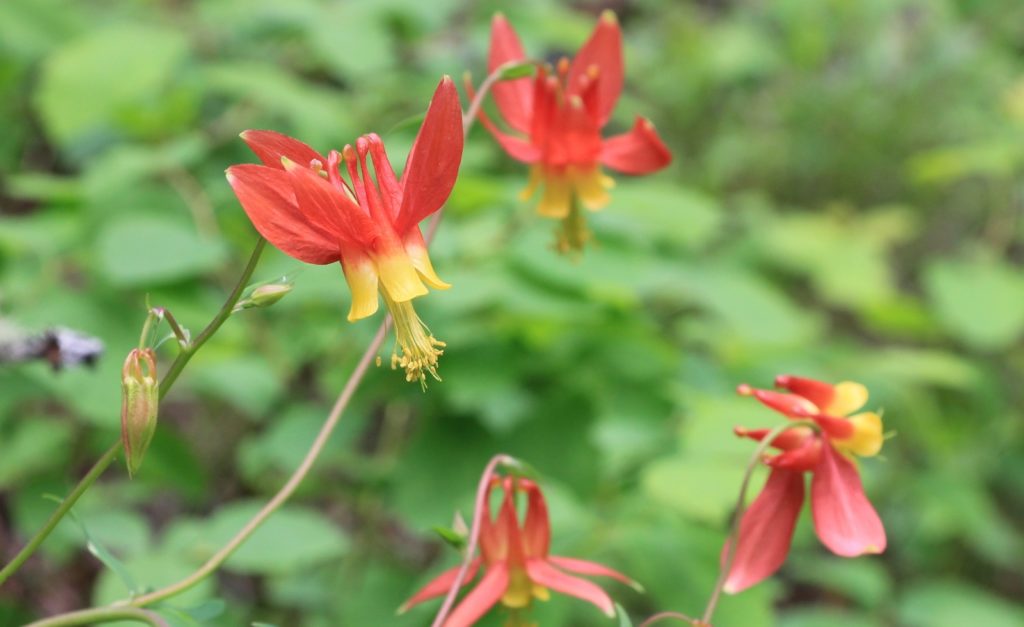 The hike up Cabin Gulch felt very similar to the hike up Sheep Gulch—maybe slightly less scenic. We made a gradual, but steady climb up the canyon which was lush and green from all the spring rain.
In the upper portion of the canyon, we began seeing abundant wildflowers in bloom. We also saw a small group of elk on the other side of the canyon sunning themselves before the rain could hit.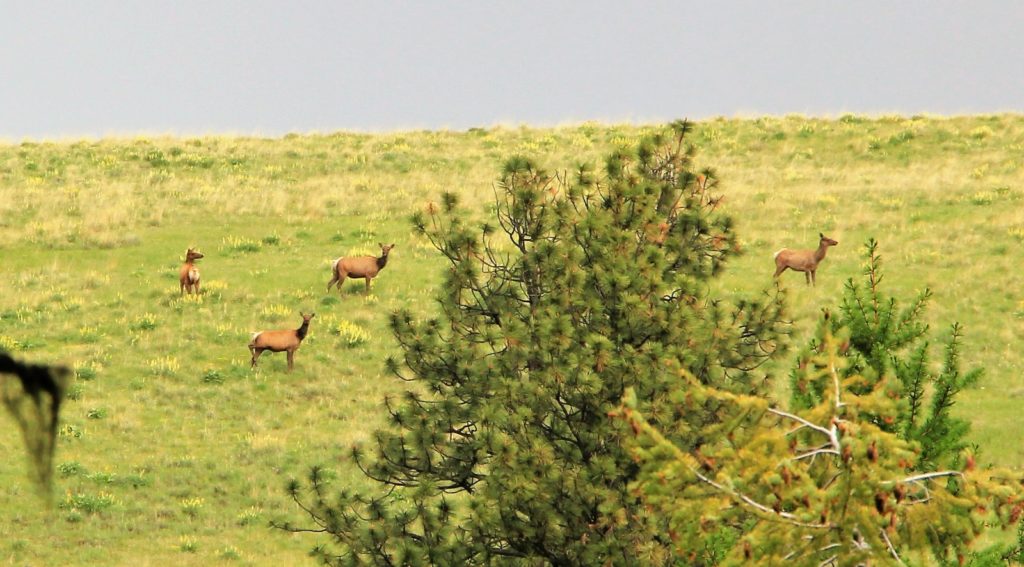 As we neared the top, we came to a place that felt familiar. The trail faded into tall grass, but we quickly found where we had turned around two years prior…we had been just yards from the top of the Cabin Gulch Trail.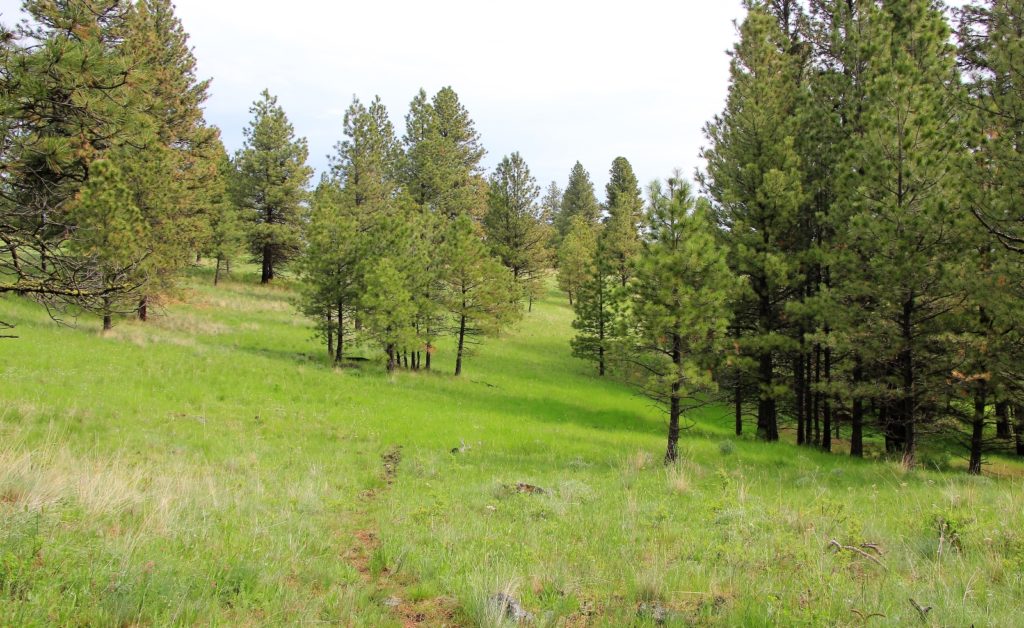 We continued climbing along faint, intermittent trail for about a quarter mile before topping out on an old road at 2.4 miles from the trailhead (elevation 4,381′). We turned left and hiked a short distance to an overlook we had stopped at on our first hike. We took a long break there and enjoyed the views, a friendly chipmunk, and a few unwanted ticks.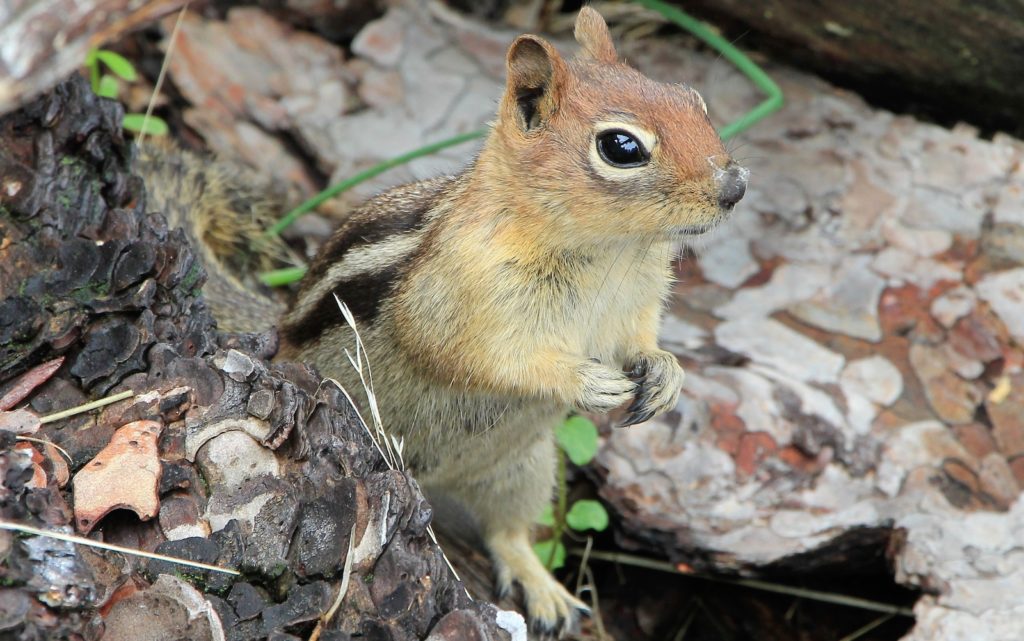 After our break, we continued down the road and easily located the Sheep Gulch Trail 3.3 miles from the trailhead. There isn't much of marker there and it would be easy enough to miss if you are new to the trail. You'll pass through a gate and then keep your eyes out to the left. At a bend in the road, you'll see a worn sign on a tree and a trail heading down the canyon.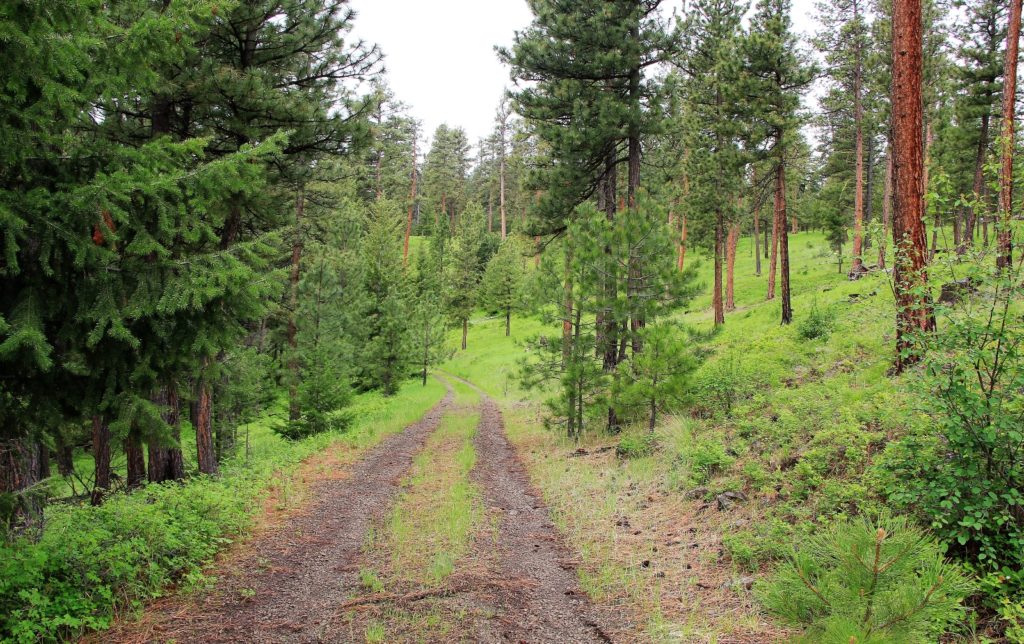 It began to sprinkle on us as we began our descent down Sheep Gulch. It didn't take long before the showers intensified and we were donning full rain gear. The trail quickly became quite muddy, but we didn't have any issues since the descent is generally gradual.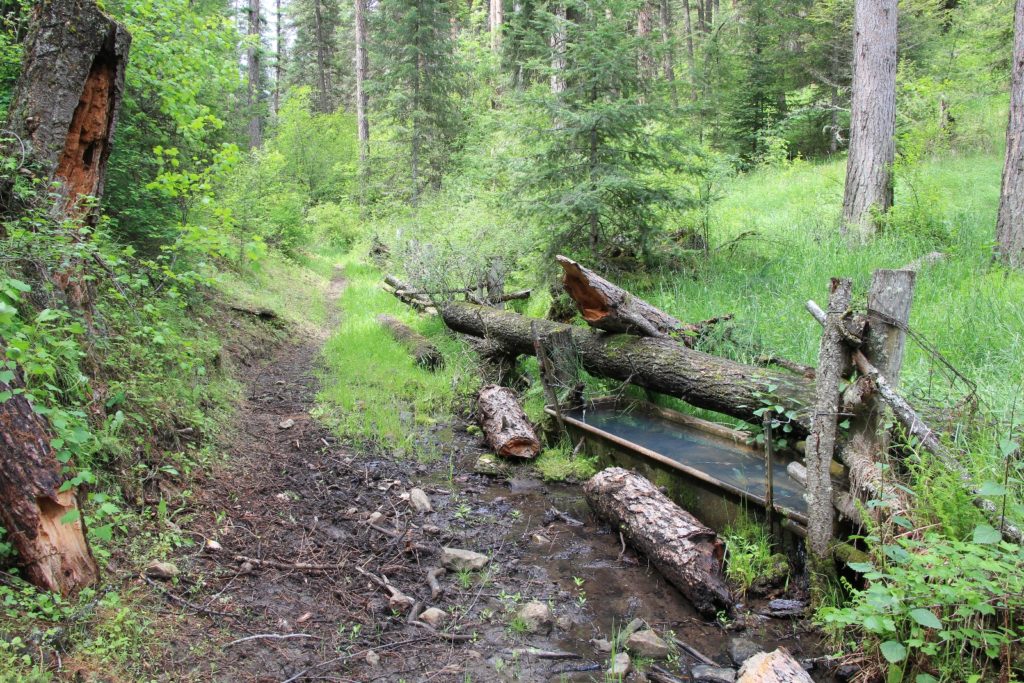 The rain stopped about half way down Sheep enabling me to pull my camera back out and take photos of the beautiful wildflowers.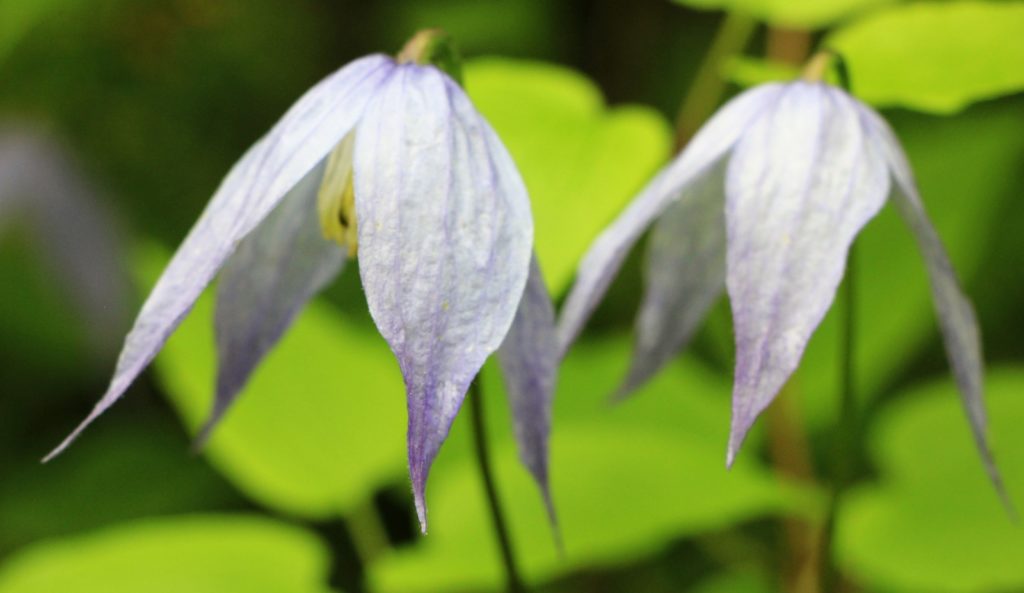 At 7.2 miles, we reached the Fordyce Trailhead and Lick Creek Road. From there, we turned left and made the half mile road walk back to the Jeep. We finished the day pleased that we had made the complete loop. This is a great spring hike that I would recommend, especially in May and June when the wildflowers are in bloom. I recommend taking a GPS with you.
Directions to trailhead: From Clarkston, Washington, travel south on highway 129. As you enter Asotin, take the first right onto Baumeister Drive which turns into Asotin Creek Road after a short distance. Travel 2.9 miles and take a right at the Y (continuing on Asotin Creek Rd). At 5.5 miles the pavement ends and the road transitions to dirt/gravel surface. This road is suitable for all vehicles although it may have numerous potholes and/or be washboard. At 14.2 miles take a right at the Y onto Lick Creek Road. The Cabin Gulch Trail begins at an unmarked pullout on the left hand side of the road approximately 6.2 miles up Lick Creek Road. This stretch of road is more narrow and has more potholes than Asotin Creek Rd., but is generally passable to all passenger vehicles.
Got Gear?
Click here to see some of our tried and true gear. By accessing Amazon through the links on this page, you get the same GREAT Amazon pricing and they share a little with us. You don't even have to purchase one of the linked items, simply access Amazon through our site and purchase anything! This helps us maintain Evans Outdoor Adventures and is much appreciated! Thank you to our supporters!