Our time in South Dakota was coming to a close. The weather had recovered after the big snow storm and we were enjoying sun and 60s once again. But that would be short lived. We had planned to spend several days boondocking near Badlands National Park and hiking all the park trails, but we cut that time short due to the weather. Instead, we made a day trip over to the Badlands from our basecamp in the Black Hills.
Arriving in Badlands National Park, we had a choice of several hiking trails. The most popular trails are a series of short trails that leave from a large parking area north of the visitor center. Since they are all short and easily accessible, the Door, Window, and Notch trails tend to be the busiest trails in the park. For our introduction to Badlands, we wanted a longer trail with more solitude.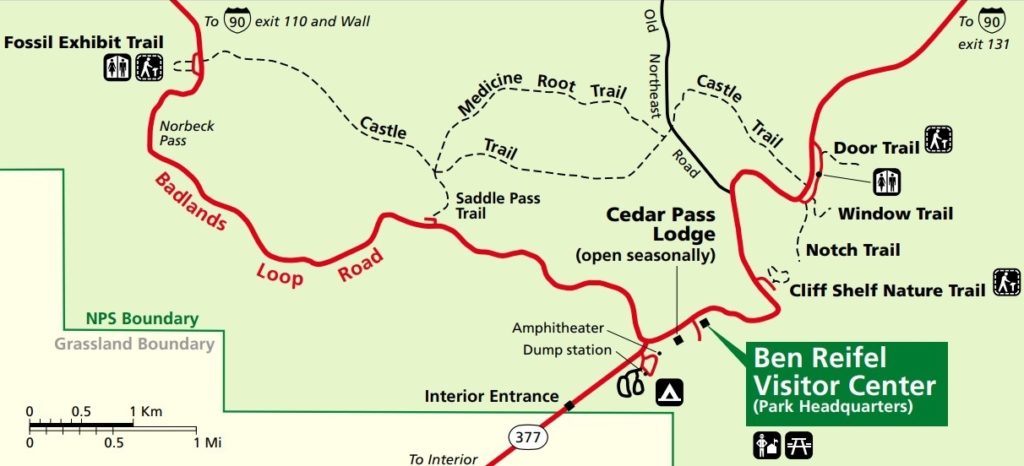 We combine the Castle Trail and Medicine Root Trail to make a 10.0 mile out and back hike. We enjoyed far reaching views across the park and saw very few people. The trail was well marked with good tread making for easy hiking. I think we would have had better up-close views of the formations on the shorter trails, but we enjoyed the solitude and the distant views were still impressive.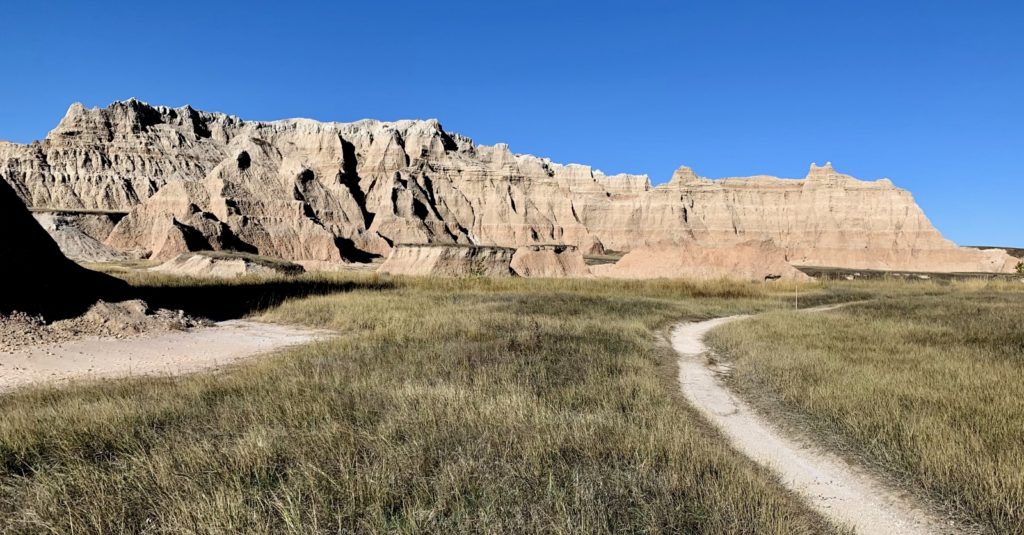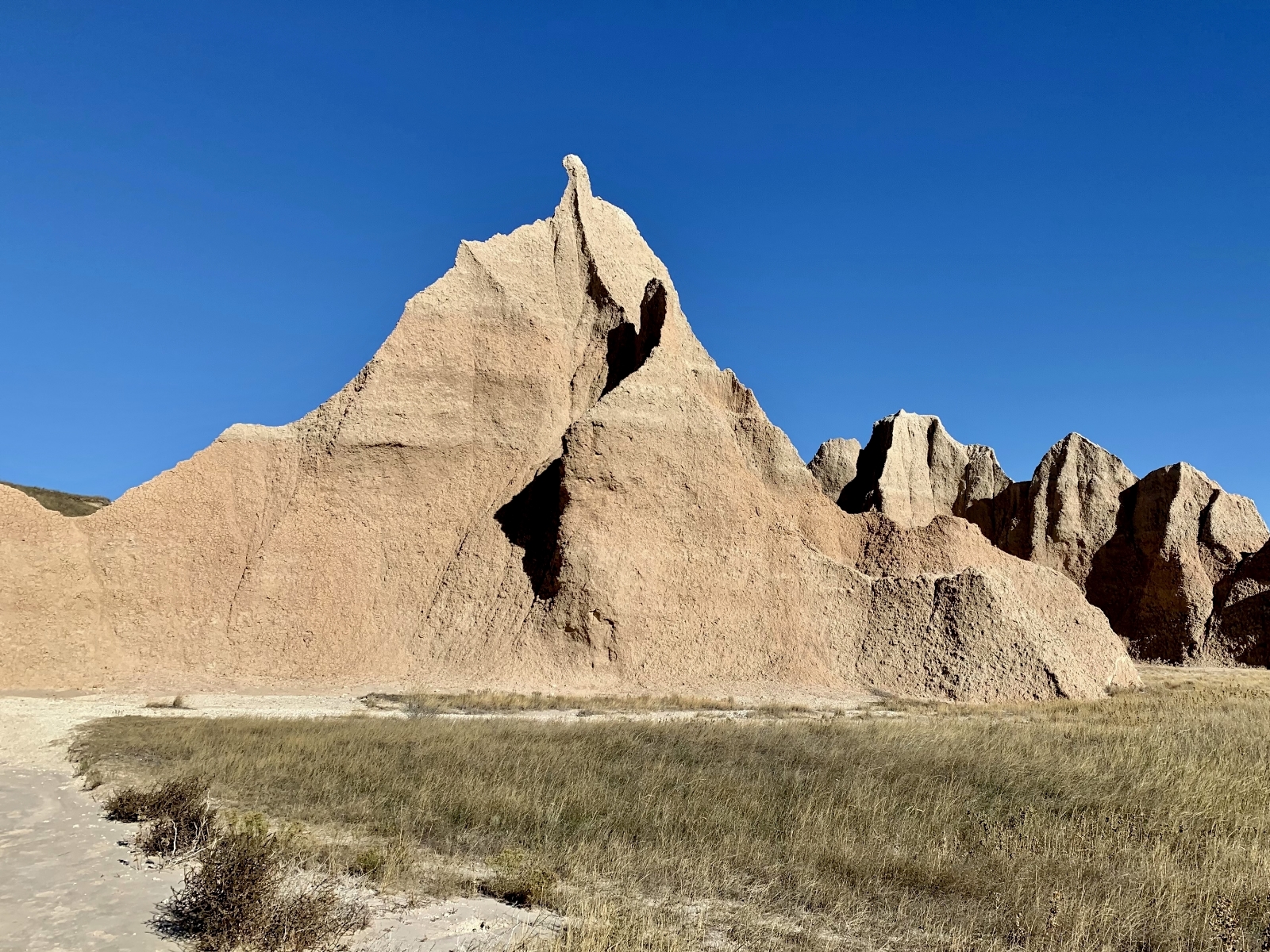 After our hike, we made a quick stop at the visitor center for a National Park Passport Book stamp and then we drove the Badlands Loop Road across the park. The views from the overlooks were gorgeous and we saw bighorn sheep, bison, pronghorn, and prairie dogs.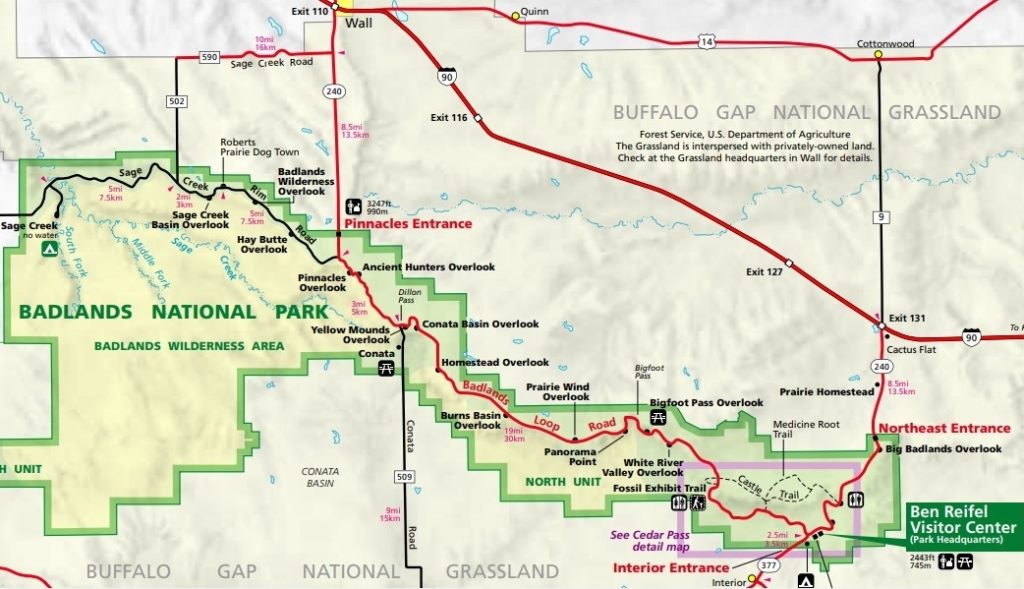 We really needed another couple of days to explore Badlands National Park, but we were happy for the day we had. We'll return again on another trip and will be sure to include a visit to nearby Minuteman Missile National Historic Site. But for now, our time in South Dakota was coming to an end. It was time to begin our journey home.
The Adventure Continues
Be sure to join us next time for the final post of our Fall 2021 adventures. And don't forget to check out our Amazon RV and Adventure Gear recommendations. We only post products that we use and that meet the Evans Outdoor Adventures seal of approval. By accessing Amazon through our links and making any purchase, you get Amazon's every day low pricing and they share a little with us. This helps us maintain this website and is much appreciated!